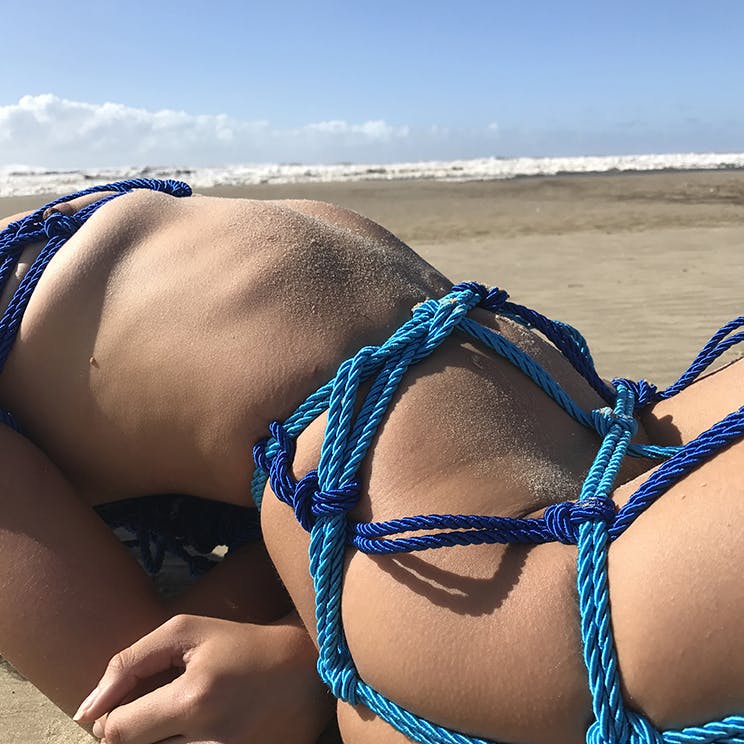 BI & BDSM
A Sexual Fantasy
I am bisexual and I recently discovered BDSM.
I am literally hooked and I am dreaming of a BDSM threesome experience ...
My fantasy would be for my boyfriend to grab me right when I get home, pushing me hard against the wall, as he firmly tells me that I was allowed to do only as he commanded.
To throw me on the bed tying me down, so I could not move anymore.
He would shove his penis deep in my mouth profusely, helping himself by grabbing my hair. He would scratch my boobs, to my navel, to my pusssy, enhancing all my senses before slapping the Inside of my tights and my boobs. He would tease my clit with his tongue, until I was going crazy. Slapping my breast, and covering my mouth when I moan.
He would tell me that if I want him to keep going, we had to invite a girl that we both find hot to the room to join, and that I do what he wants me to do to her. That was my reward. He demanded that I go down on her while he licked my pussy, still being tied down. He would keep slapping me, while eating me so good. I would moan so hard, as I taste the deliciousness of the women who was sitting on my face and by the hurt and pleasure I was inflicted.
He then untied me and ordered us to sensually kiss, and touch our bodies as he watched. I had to finger her as he would fuck me hard from behind, still slapping me and scratching me. He'd then push my face to her pussy again, forcing me to lick her amazing clit. He'd tie me up again, this time only to make me watch as he fucks that other hot, wet, sexy women. He'd ask me to beg for him to fuck me too, cause I was so wet and horny watching them.
But he'd make me wait, lingering on her while looking at me. She'd then be ordered to play with my clit.... until I cone while he shoves his dick in my mouth, which was tasting like her.