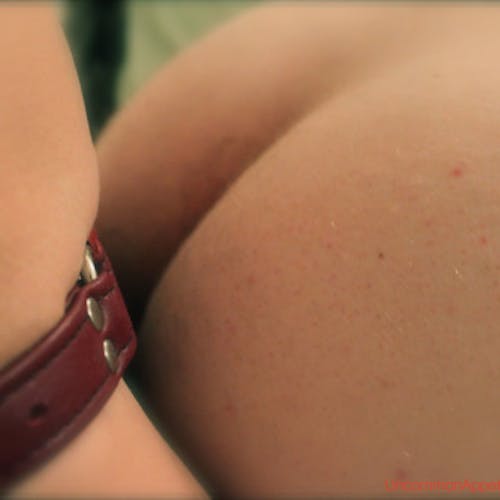 You want to peg me?
A Sexual Fantasy
I came home from work, beyond exhausted. As I am walking in, I check the mail as usual but it is empty. Weird. I proceed up to my apartment. I hear some sexual noises and my worst fear has come upon me: she has someone here. Nope. She is inches deep into her vagina with a toy, her iPad steadily propped, and a bisexual porn playing in her view.
I ask her what she was watching and she told me a fantasy. She was a bit embarrassed but reluctantly told me. She ordered a toy, actually a strap-on, and it came in the mail today. She was hoping to find a way to tell me that she wanted to experience fucking me, but could not resist the temptation of her fantastical thoughts long enough, so she had to play with herself. She was lost. I walked in and she had no clue I was there. I could have watched her finish and she was so obvious; she was living her fantasy in her head. I had to give this to her. I pulled my pants down. I hopped onto the bed with her. I said "We can do this, but take it slow." We began with foreplay; her kissing me, me licking her, and so forth.
She strapped that thing around her waist, 7.5" the box read later. She thrusted it into my mouth. I felt helpless. She 69'd me, but she was on top and in control. That rubber, purple, cock smashing into my throat made her come. She had the power.
She gets out of my mouth and takes position between my legs and I am on my back. She reaches for the lube, and slowly inserts one finger, then two, all while sucking my cock. She is gentle. It feels great. She slowly slides that rubber cock into me. Slowly rocking back and forth until she is deep in my ass. She tries to keep her mouth wrapped around my cock but it is not always there. Finally, she is fucking me mercifully. It hurts. It also is something I have never felt before so it does feel good. She moans, and with her mouth wrapped around my cock, we both cum. Her again and me exploding in her mouth.
We use it occasionally, making me beg for it, teasing me, leaving me hoping for a real cock in the near future.