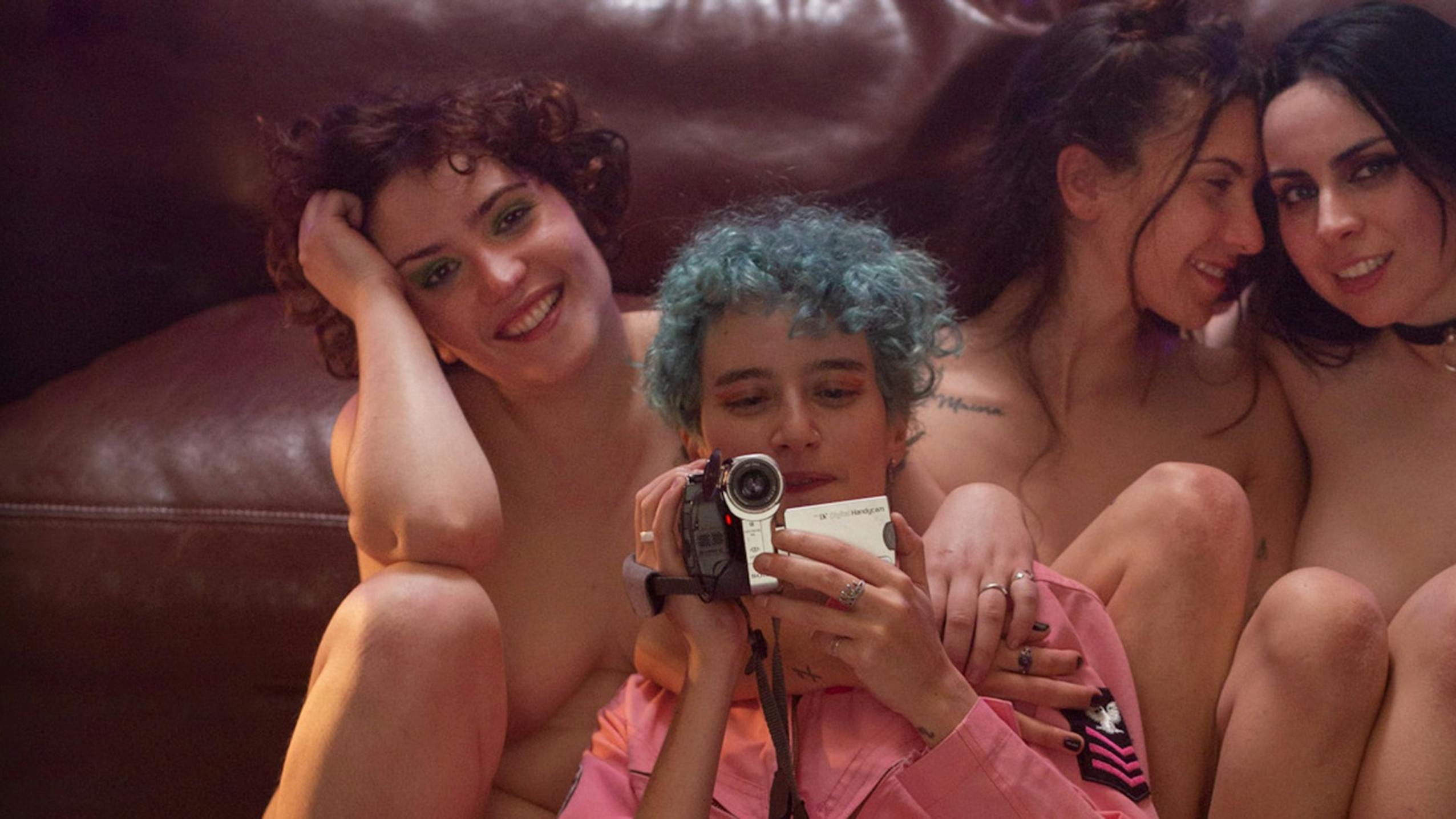 Music, sex, and an all-woman rock band  
Are you ready for a badass short film that celebrates women's pleasure and shows real lesbian sex like never before? Enter Girl Gang, the all woman rock band who love performing, playing music, and expressing themselves on stage. They feel a deep connection to their instruments and to each other, and they show what happens with the sexual energy that is created when playing music together, even though one of the members is actually asexual. 
Returning guest director Charlie Benedetti directs and stars in this movie alongside performers Bunnie Bennett, Catalina D'arago and Maria Riot. And it's not just a hot lesbian threesome, this indie adult short film is also a nod to the historical power of women in music and their impact on global feminism. From being in charge of their work, their bodies, and their sexual appeal, Girl Gang show what happens when women take control and break barriers. 
They've got style, sexiness, sass and personality... how can I become a member of the Girl Gang? There's live music, hot lesbian sex, a comment on asexuality, and VHS camera footage - this movie has it all! 
Erika Lust