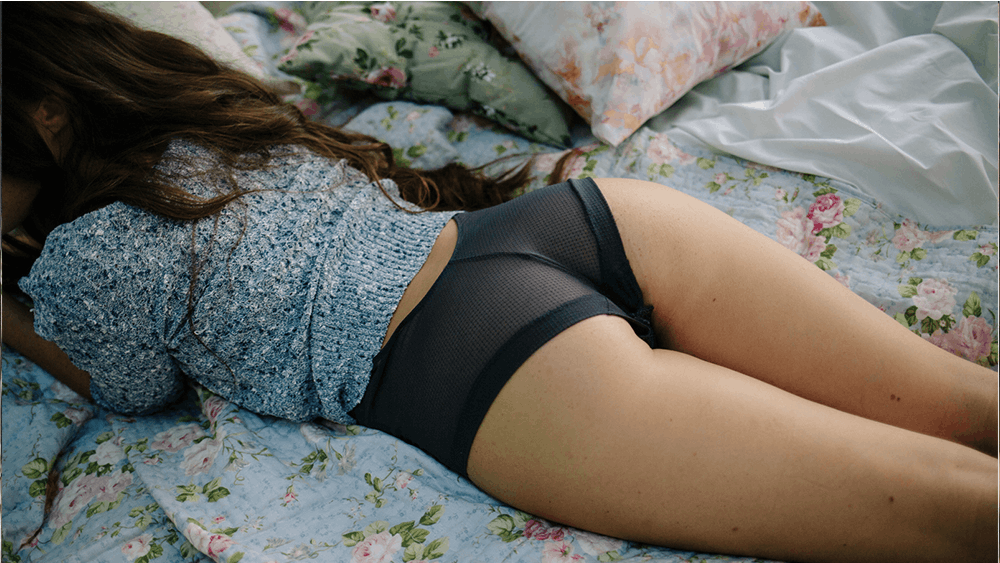 Tiffany gets inspired by an erotic book on anal sex, and decides that it's time for sexual liberty.
The Surrender: An Erotic Memoir by Toni Bentley is a witty and eloquent exploration of one woman's enjoyment of anal sex and submission that may lead you to question your own desires. The book inspired me to make this XConfessions short film His Was First in my Ass, so I think you can probably guess what it's about…
This is our first XConfessions film showing an anal scene, and it does it in a new light: erotic, pleasurable, beautiful and sexy. Inspired by an erotic book, this film tells a poetic tale of the taboo of anal sex and the sexual liberty and pleasure it can bring to those who love it. His Was First In My Ass celebrates the pleasures outside of convention while capturing a passionate encounter with two truly amazing performers: Tiffany Doll and Jay Smooth.
I'll tell you what I liked the most about this confession: her willingness to taste something different! She found out about something that'd turn her on and jumped entirely in it to explore whatever would feel good. Fun and inspiring! This idea, plus my two fantastic (and sensual!) performers Tiffany Doll and Jay Smooth, made for a memorable film. I can only hope it inspires you too!
Erika Lust