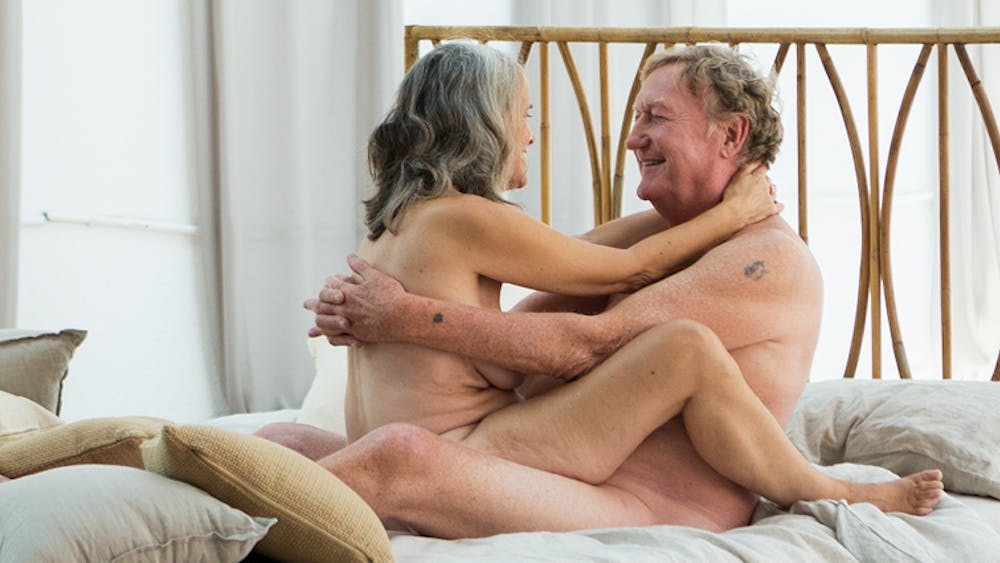 Soulsex with John and Annie
Based on Soulsex a confession by John & Annie
There is no age limit on good sex
Erika Lust's latest sex documentary features love, relationship and sex educators Dr Anne Campbell and John Campbell in an intimate conversation about ageless sex and a new approach to pleasure and lovemaking. Following her call to create a more sex-positive and open society, and to revolutionise the adult industry, Erika Lust gives a voice to those cultivating a diverse and deep view on sex and sexuality followed by a beautiful, explicit scene which shows that sex can be fully enjoyed by everybody, regardless of age.
I'm very happy to have had the chance to work with this extraordinary couple, John and Annie, to show the beauty of senior sex, and to show that older people have desires too that are worth celebrating in adult cinema. Soul Sex was a very special shoot for me and my entire crew. It was also John & Annie first time performing in an adult film. The actual sex scene could not have been further from a typical, mainstream set. They started with some beautiful words of intention before starting their slow and tender "soul sex". They spent much more time touching, cuddling, holding, and gazing at eachother than performers usually would. They were also very vocal throughout and showed strong communication skills to tell each other what they were enjoying.


I hope that Soul Sex will contribute to normalising Senior Sex. I want to make seniors visible again in the public discussions about sex and pleasure and I want them to be represented in porn. People think that older bodies can't possibly be sexy or desirable because we have been fed the message through advertising, television and films that only young bodies are attractive. It's time we start shifting how we view senior sex.
Erika Lust