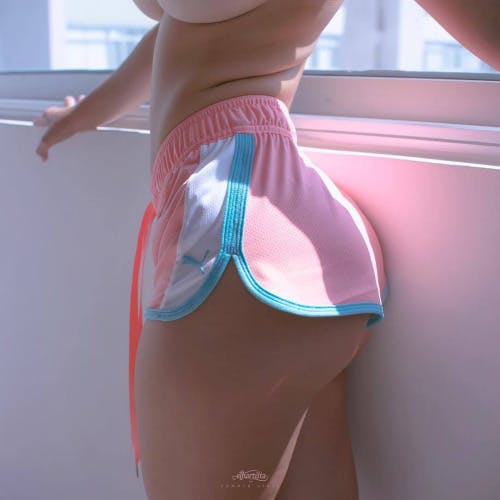 Tennis Swing
A Sexual Fantasy
I'm Ryan and I'm married to Meg, and we live an upper middle-class life in suburbia. We're in our thirties, and on Saturdays we go to the tennis club and take lessons together.
We were going to have a substitute for the day. We met him, Dean, a fit and really handsome man. Both of us thought that, but we didn't tell...
We practiced with Dean, and all along both of us had trouble concentrating on playing tennis, because our minds were running wild. Every time we got the chance we tried to take a peep at his handsome body without anyone noticing.
After practice we had lunch at the club restaurant. We talked about practice, but our minds just got lost in dreams about Dean - and right out of the blue we decided to invite him for dinner. He was pleased to come.
It was a marvelous dinner, the food was great and so was the wine and conversation. Right after clearing the table Dean and I were standing in the kitchen talking. As Meg entered, she accidentally bumped into Dean when rounding the corner. A bit surprised she made a small jump and stopped right in between of us. We were just standing there, feeling the atmosphere get more and more intense. Meg kissed me and gently stroked my waistband, and then it happened.
She took the command and started kissing both me and Dean, and slowly she went down on us. It was as if our minds had synced that day, because we both fell for the same guy. As she had played with our dicks for a while, I put my arm around Dean and pulled him closer. I turned up against him so our cocks touched, and I let Meg play with them together, rubbing them up against each other and trying to suck them both at the same time, whilst I kissed Dean and we caressed each others bodies. Later I went down on Dean, sucking his cock while feeling up Meg.
We moved over to the sofa, and Dean asked me "Do you want to get fucked?"
I looked at him and nodded. It was the best anal I've ever had - especially when having my wife's pussy all over my face at the same time.