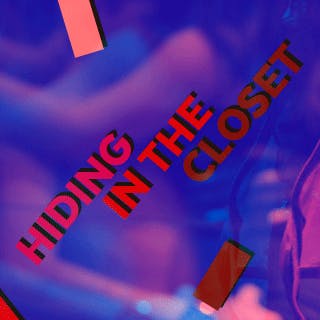 Hiding in the closet
A Sexual Fantasy
I´m hiding in the closet. The closet of my friend. He put me here and told me to wait for the signal. Through the crack I´m watching him fuck his girlfriend and she has no idea I am watching or that we agreed I´d be joining them. They are both so hot. I want him as much as her...
He blindfolds his girlfriend as he continues to enter her from behind, in the slow rhythm she loves. Then he looks over to me and winks. The signal.
He leaves her on her back before guiding me over to her. I start to kiss her neck, her chest, her breasts... making my way around her body as she groans in pleasure. Slowly, my friend begins to take off the blindfold. Her eyes fill with excitement as they both begin to giggle. The sexual tension is unbearable, my heart is beating so loud.
I start to lick her pussy on my knees. But I tell her that I want him for me. She whispers something in his ear and they start giggling again. He moves swiftly behind me and starts kissing and rimming my ass. I have never felt so turned on.
He starts to enter me slowly as I enter her. The feeling is completely overwhelming. The pleasure unbearable! They are both groaning and writhing in ecstasy as I explode like a teenager.
We collapse on the bed, laying together cuddling. What an experience with my good friends.