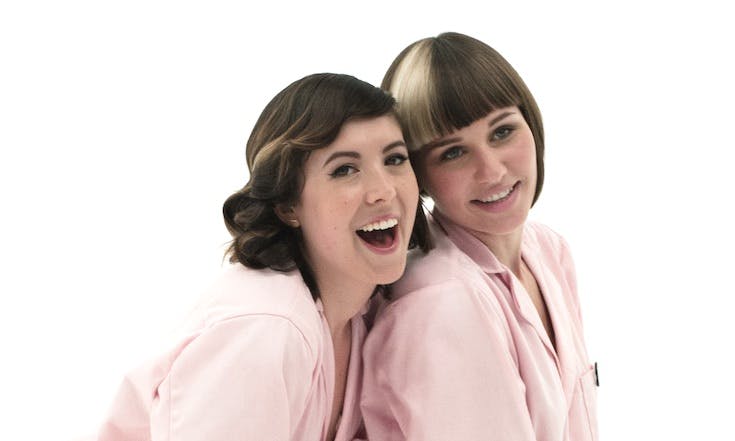 Florence Barkway & Reed Amber
Porn director
Three years ago, after meeting on a porn set, Florence and Reed created a YouTube channel called Come Curious. Having a passion for talking about everything to do with sex, they decided to open the conversation to a bigger audience. They are now helping people all over the world feel more comfortable about sex!
They have appeared as guest stars in the XConfessions film Multiorgasmic Brunch.
Florence is a filmmaker from London, UK. She has had an interest in Sex and Cinema since University where she studied Fine Art Moving Image. It has been a dream of hers to be able to make beautiful, cinematic porn. Her day job is currently being a documentary film maker for a Global Media Company in the city.
Reed Amber is an all around sex enthusiast and over the top eccentric sexual being. She was always getting trouble at school because of her sexual knowledge and curiosity. Reed has modeled for top photographers and has a large social media presence. Working for Erika Lust was an incredible opportunity that she no way in hell could pass up. Reed has always been involved in the adult industry both in front and behind the camera, and doesn't see herself coming out of it anytime soon.
Florence Barkway & Reed Amber movies & porn videos