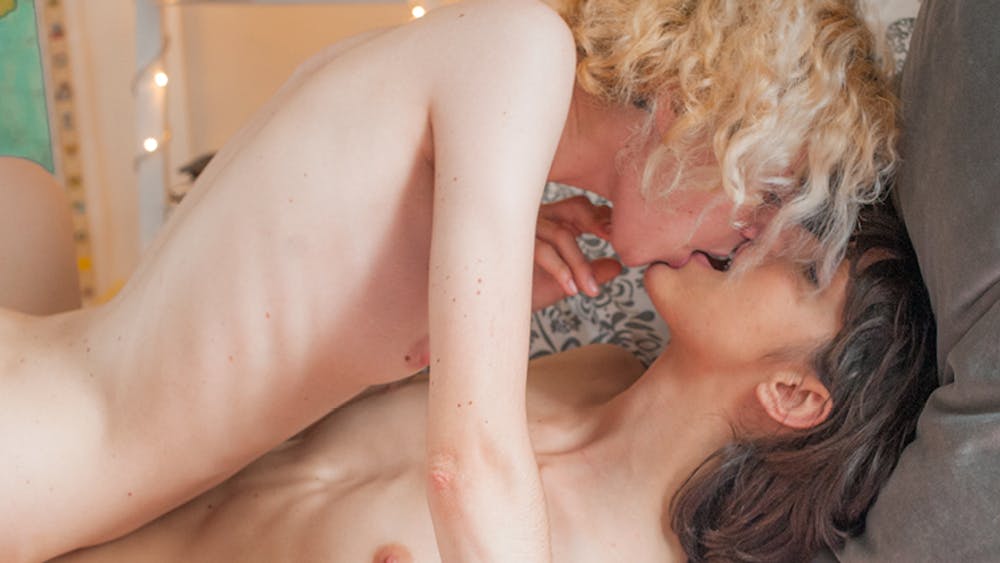 Without love, without pain, we would have nothing.
Charlie Benedetti directs Un' Ultima Volta, an emotional and powerful film that covers one of the most intense forms of sex; breakup sex. Charlie Benedetti and Sara Brown play Claudia (Benedetti) and Elisa (Brown), a young Italian couple living together on the brink of a breakup while still fully immersed in the memorabilia of a happy relationship that once was. As pain, sadness, and extreme tension flood the walls of their tiny apartment in the city, Claudia starts to form suspicion that her former girlfriend has been in contact with Elisa, inciting an overwhelming feeling of jealousy and pain for Claudia. A heated argument between the two former lovers ensues that is compelling, raw, and passionate. When the anger begins to subside, clarity of this young couple's real issues are slowly unearthed. As Elisa is vindicated for her actions, this young couple relishes in an erotic moment of rediscovery, passion, and love. But the end is always inevitable and necessary when a relationship becomes toxic. Un' Ultima Volta is a movie about a lesbian romance in which anyone can identify with, without the need to fetishize two women loving each other. Benedetti perfectly captures the unpleasant, but true reality of all the emotions that can be felt during a breakup and even how for many these unpleasant feelings can lead to lustful desires.
This confession brought actual tears to my eyes. Un'Ultima Volta [THE END] is one of the most authentic, emotional erotic films I have ever seen. Real life couple Charlie and Sara showcase one of the most painful, yet one of the most powerful forms of sex: breakup sex. A lot of us have done it and know the hot headed emotions, the tension and the confusing feelings that often come along with it. I've never seen an erotic movie capture the essence of these emotions quite like this one. This is real lesbian erotica, so real that it hurts.
Erika Lust