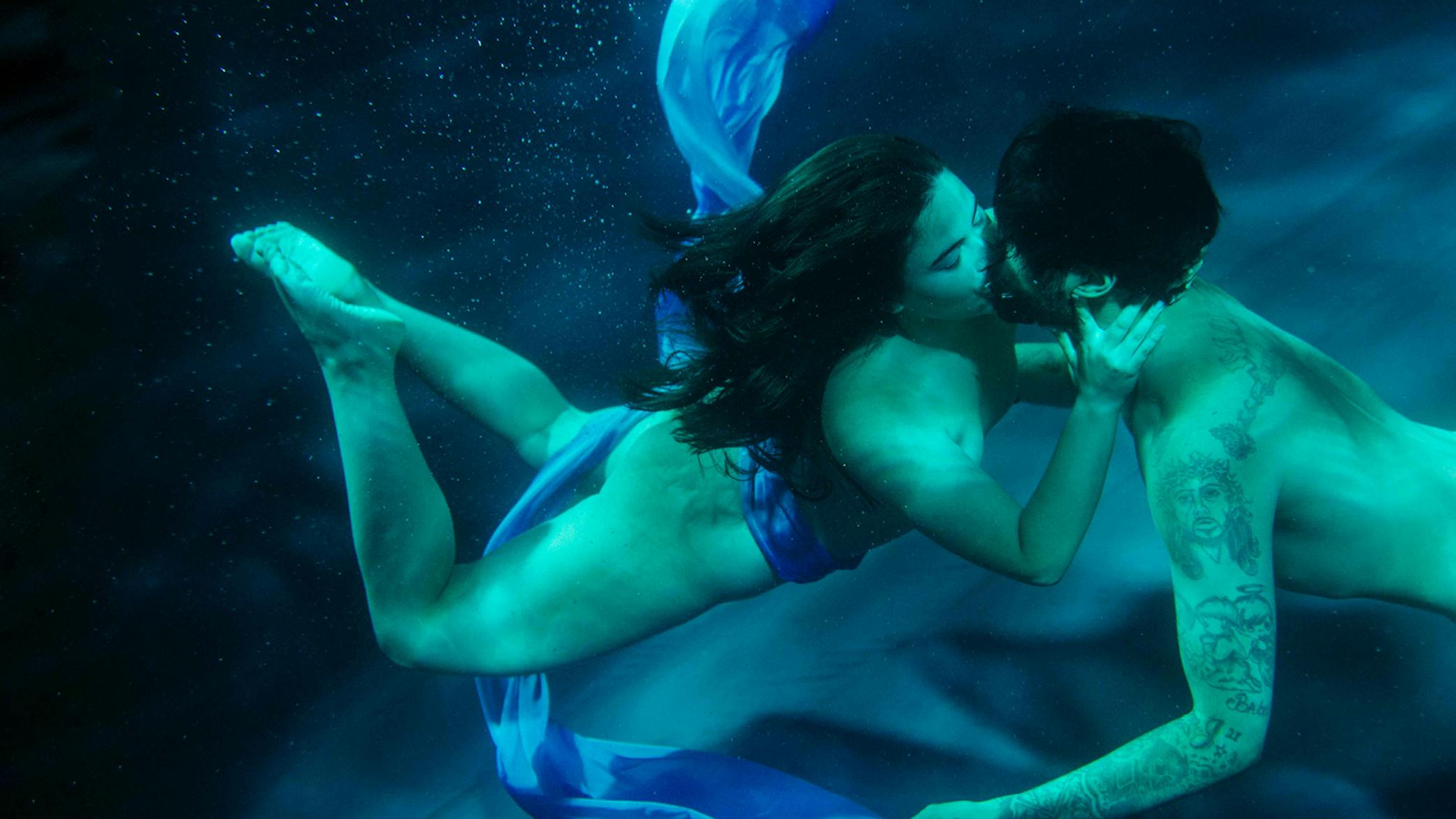 Siren Song
Based on Canta Sirena a confession by _thelonesailor
A modern twist on the forever fascinating legend of a man lured by a siren song. Was it ever just a tale?
As he lays on the sand, he feels the ocean water dragging him in. He now hears her siren song: it's so sweet he knows soon he won't be able to resist it anymore. He knows he will soon fall victim to it. He will soon fall into her embrace. He will soon give in. He longed for it for so long—he wishes it would never end. "No mortal compares to you," he thinks: "Take me in, siren, and do with me whatever you want. I am yours to take."
I absolutely love how this film turned out:  dreamy, ethereal, and very hot! Mermaids have fascinated humanity for ages and I am happy to finally have directed my version of the legend. Together with my production team and crew we worked hard to find the right feel and mood. We spent a whole day in a dark swimming pool together with a free diving coach Aurora and our underwater camera operator Txema to get all the beautiful underwater shots. The second day of filming we shot the beach scenes at dawn at an empty beach outside Barcelona and then we went on to a film studio where our DOP Thais and gaffer Txell created the underwater light that makes us feel like real-life couple Ariana Van X and Edi Santos are having sex on the bottom of the ocean. But the adventure started long before the actual filming, with our composer Marina creating the wonderful music and gathering the other singers to record it in a studio. I hope you love it as much as I do!
Erika Lust