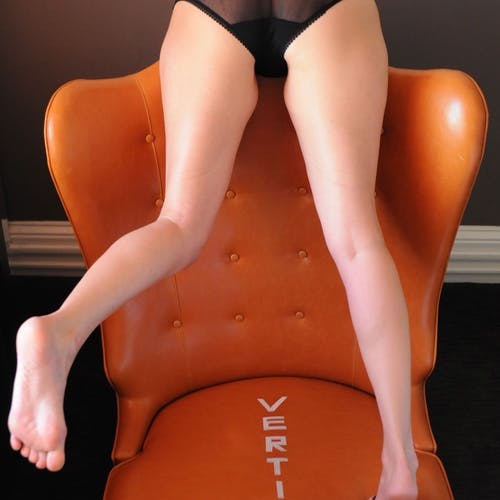 Can you zip me up?
A Sexual Fantasy
My boyfriend and I are in a clothing store and I'm in the changing room cubicle, with the curtain shut, whilst he waits just outside. There's a queue of people waiting to try things on too.
I take my clothes off, as if about to try some of the shop's clothes on. But when I catch sight of myself undressing in the mirror, I start to get wet. My hand shoots down to my clit and I finger myself - pure pleasure.
A minute later, I call to my boyfriend: "Honey, will you come and zip me up? I can't do it myself" My boyfriend opens the curtain, fully expecting to see me struggling to get into a dress. He sees me naked, bent over, looking at him wickedly in the reflection of the mirror. He closes the dressing room curtain and silently unzips his jeans. His dick hard, he enters me from behind, and we proceed to have silent sex.
But as we near climax, the pleasure becomes too much and we stop caring that people can hear us. We're gasping and screaming, and then we're so involved in our own lovemaking that the curtain rips down (we barely notice).
People around are watching, in disbelief (frowning at our behaviour but also a little bit jealous). We're oblivious to them. Now we've moved out of the dressing room and we're fucking wildly in the centre of the floor, people all around us watching, but we're so into the sex, we barely notice them.