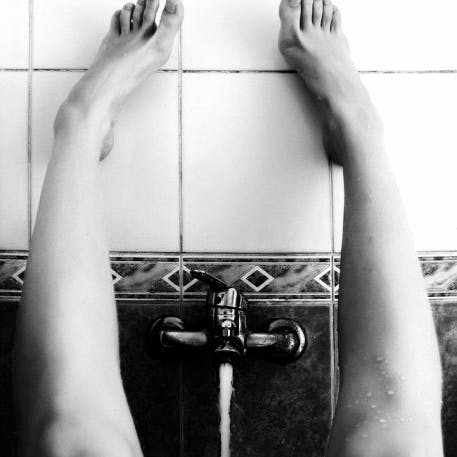 A Wet Dream Come True
A Sexual Fantasy
I've been in this mild, beginner level Dom/sub relationship with an online fuckbuddy for months - we call ourselves fuckbuddies with benefits cause we also befriended each other after a while. I've never thought that a sexual partner would last this long. Maybe it's because he's also a sagittarius like me, therefore, likes to experiment with stuff. This offers new experience for me every once in a while. There's always something new to discover - and today I discovered yet another kink of him. Oh yes, I forgot to mention that he's kinky as well.
We were having casual talk when he brought that up. I told him I was leaving to take a shower. He told me to skype call him and show him myself peeing. I squint my eyes a bit, as I find nothing appealing about watching people ditching unnecessary liquids. But he said stuff like it's the idea of watching people doing their private intimate activities that is exciting. I told him I didn't feel like peeing, he then ask me to fulfill his fantasy no.2: watching me take a shower.
Well I hesitated a bit cause my body's not in the best shape. But that fantasy is more reasonable and we haven't done skype sex for quite a while because of our own busy lives. So I put the phone in a waterproof case, and go for it.
I thought it's going to be boring cause I just do regular shower stuff. But when I'm almost finished, he started ordering me to touch myself in specific ways, and it excites me. Ultimately because he switched the camera for a while showing him stroking his rock hard cock... It made me touch my pussy as well. We had fun playing with soap and water. He came really good (with the most adorable cum face I've ever seen. Seriously, he looks cute and hot at the same time when he's cumming), and I did too moments later. It was fun!