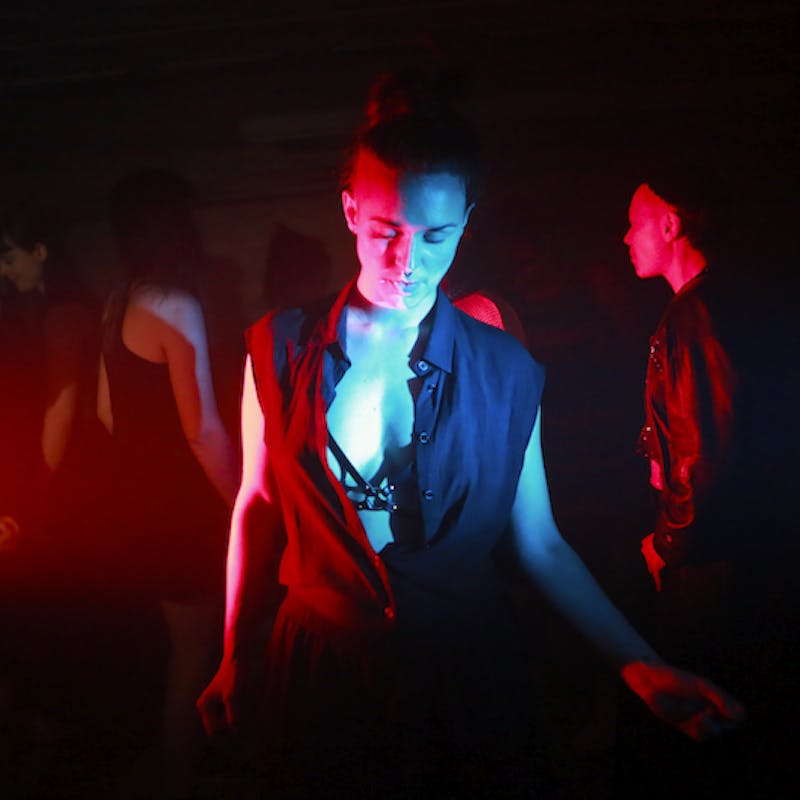 The Toilet Line
A Sexual Fantasy
Esperé en la cola del baño del club. Interminable. Como cualquier cola de baño. Estaba absorta en mis pensamientos, cuando de repente, esos pies aparecieron delante de mí. Ante mis ojos vi dos nuevos zapatos de charol rojos. Eran preciosos, como si fueran sacados de mago de Oz.

No podía contenerme. Cuando uno de los baños quedó libre, la empujé dentro, le arranqué las bragas y comencé a comerle el coño.

Me estremecí nada más con rozar su coño, suave y afeitado como una niña. Mientras lamía los labios ya húmedos, metí la mano en mi falda para aliviarme ... Ahí estaba: de rodillas con mi cara entre sus piernas, sin dejar que ni una gota de sus jugos se escapara. Ya no sólo lamía, devoré ese coño que se entregó obedientemente a mi boca, mientras que esos zapatos de color cereza brillaban burlonamente y con orgullo bajo mi cuerpo.

Sentí sus primeras contracciones, sus gemidos se hicieron más fuertes y mientras esperaba el último estallido, mi cuerpo aceleró al unísono ... Mi boca bebió su dulce elixir gota a gota, mientras mis dedos se bañaban en mi propio orgasmo. Miré su cuerpo sólo entonces. La miré a los ojos por primera vez y ella pareció leer mi mirada.

"Disculpe, ¿vas a entrar?" Dijo una voz molesta. "¿Eh?" Contesté, nerviosa. - ¿Vas a usar el baño? Todas estamos esperando. "" Sí ... por supuesto ... "Me metí automáticamente en uno de los pequeños cubículos sin siquiera mirar y, al cerrar la puerta, vi esos zapatos rojos de charol delante de mí, esperando su turno.
I waited in the queue of the club bathrooms. Endless. Like any bathroom queue. I was absorbed in my thoughts, when suddenly, these feet appeared in front of me. Before my eyes I saw two brand-new red patent leather shoes. They were precious, as if they were straight out of The Wizard of Oz.
I couldn't contain myself. When one of the toilets was free, I pushed her inside and I yanked off her panties and began to eat her pussy.
I ached just to touch her pussy, soft and shaved like a girl. As I licked those already wet lips, I thrust my hand into my skirt to relieve myself… There I was: kneeling with my face between her legs, not letting a drop of her juices escape me. I no longer just licked, I devoured that pussy which surrendered obediently to my mouth, while those cherry-colored shoes shone mockingly and proudly under my body.
I felt her first contractions, her moans grew louder and as I waited for the final burst, my body accelerated in unison… My mouth drank her sweet elixir drop by drop, as my fingers bathed in my own cum. I looked at her body only then. I looked into her eyes for the first time and she seemed to read my gaze.
"Excuse me, are you going in?" Said an obviously annoyed voice. "Huh?" I replied, flustered. "Are you going to use the bathroom? We're all waiting. " "Yes… of course…" I automatically slipped into one of the tiny cubicles without even looking and, as I closed the door, I saw those red patent leather shoes standing before me, waiting there for their turn.