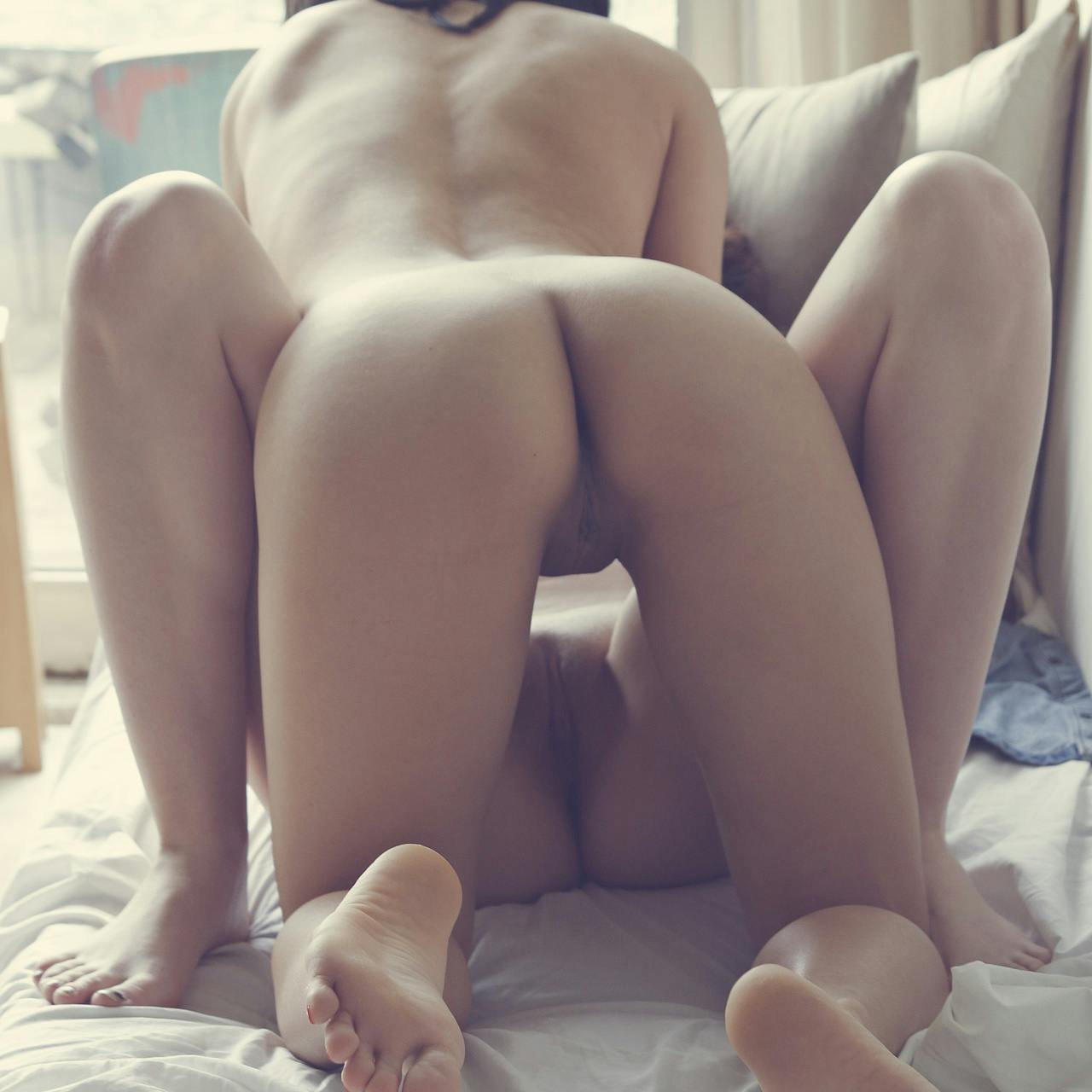 The Nanny and I
A Sexual Fantasy
Cette nuit là, nous sommes rentrés vers 3h du matin, en arrivant à la maison mon mari se coucha directement dans le salon, sur le sofa. J avais compris c était à mon tour de raccompagner la nurse qui était venue garder les enfants. Lucie venait souvent lorsque nous sortions pour garder nos 3 filles. En entrant dans la salle je constata que Lucie avait laissé la tv allumée, je passa près du lit et constata qu elle portait l une de mes nuisettes.Etonnée, mais pas choquée je me dis qu elle avait dû oublier ses affaires, je me dirigea alors vers la salle de bains pour me démaquiller avant de la raccompagner. Alors que je me démaquillais, doucement la porte s entrouvrit, et je vis Lucie qui me faisait face. Elle me fixa et me glissa ça ne vous dérange pas en en enlevant la nuisette qu elle m avait emprunté...
Je restais sans parole devant cette situation et alors qu elle se trouvait nue devant moi, elle fit un pas vers moi et positionna sa main sur mon bas ventre, pour glisser ses doigts dans ma culotte. Surprise par la rapidité et l efficacité de ses gestes, je mis du temps à me dégager. Je tenta de la repousser puis elle commenca a hausser le ton dn me ca trop de se plaindre à mon mari. Elle me glissa "j ai une solution à te proposer puis nous sommes quittes raccompagnes moi chez moi."
Terrorisée je uittais le domicile sous les ordres de cette louve, qui murmura à mon mari, bonne nuit rose me raccompagne, merci!
That night we got home at about 3am and my husband lay down on the living room sofa immediately. It was my turn to give the nanny a lift home. Lucie often came over when we went out, to keep an eye on our 3 daughters. As I entered my bedroom I noticed that Lucie had left the TV on. I passed by the bed and found that she was wearing one of my nighties. I was surprised, but not shocked. I assumed she'd forgotten her things and had to borrow mine. I went into the bathroom to take off my make-up. As I was removing my make-up, the door slowly opened, and I saw Lucie facing me. Staring at me, she told me that she didn't mind removing the nightie she'd borrowed...
I remained speechless. She stood naked in front of me, then stepped towards me and placed her hand on my lower abdomen, sliding her fingers into my panties. Surprised by the speed and efficiency of her gestures, it took some time before I came to my senses. I tried to push her away but she began to excite me too much to complain to my husband. She whispered "Take me home."
Confused, I left the house under the orders of this she-wolf, who whispered to my husband "Good night! Rose will take me home, thank you!"