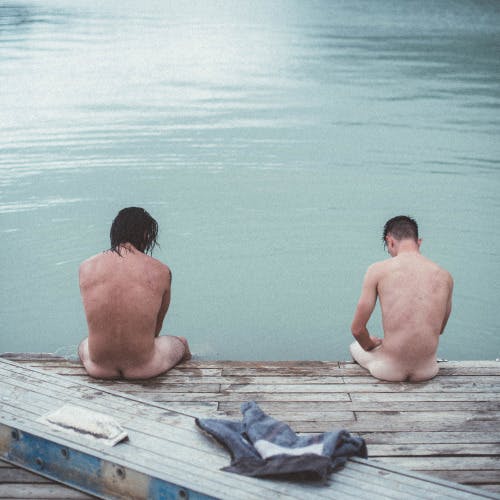 Teen me + adult me + my fantasies
A Sexual Fantasy
I have two stories deep in my mind. The first one can happen, if I'm lucky enough. The second maybe never, but that is why it turns me on so much.
1. Average Friday night. Me and my friends going to a house party. Everything goes as in a normal teenage party. Lots of alcohol, music and erotics in the air. I have to go to the toilet. After that I see two girls kissing and touching each other in a private corner. I just stand and watch them, but then they spot me. One of them gives me a smile and starts whispering something to her mate. She grab my hand and we go to a room. Doors closed. She pushes me to bed and says that I can watch them having sex, and they can use my penis as a toy but I can't touch them or kiss them...
2. I'm in my twenties now. I spend my afternoons tutoring my friends or their sisters with their homework. I always wonder if any of them would ever get turned on by me, my body, my appearance. I picture us alone in one of the girls' home. She'd tell me that she's a virgin and don't want to lose it just yet, but wants to give blowjob and to have anal sex. Her smile is cute, her tits are beautiful, and her smooth skin exposed under her skirt wearing nothing else. She kisses me and I lose my mind. I get my penis off the jeans and put in her mouth. It is so warm and so wet and she plays with it. She starts masturbating, first her pussy and then her ass. Touching and fingering it. It drives me mad, so I put her down and kiss, and lick her smooth ass. She really likes it. She asks me to put my penis in slowly. So I do. It's really hard to put in the ass but she wants me to...