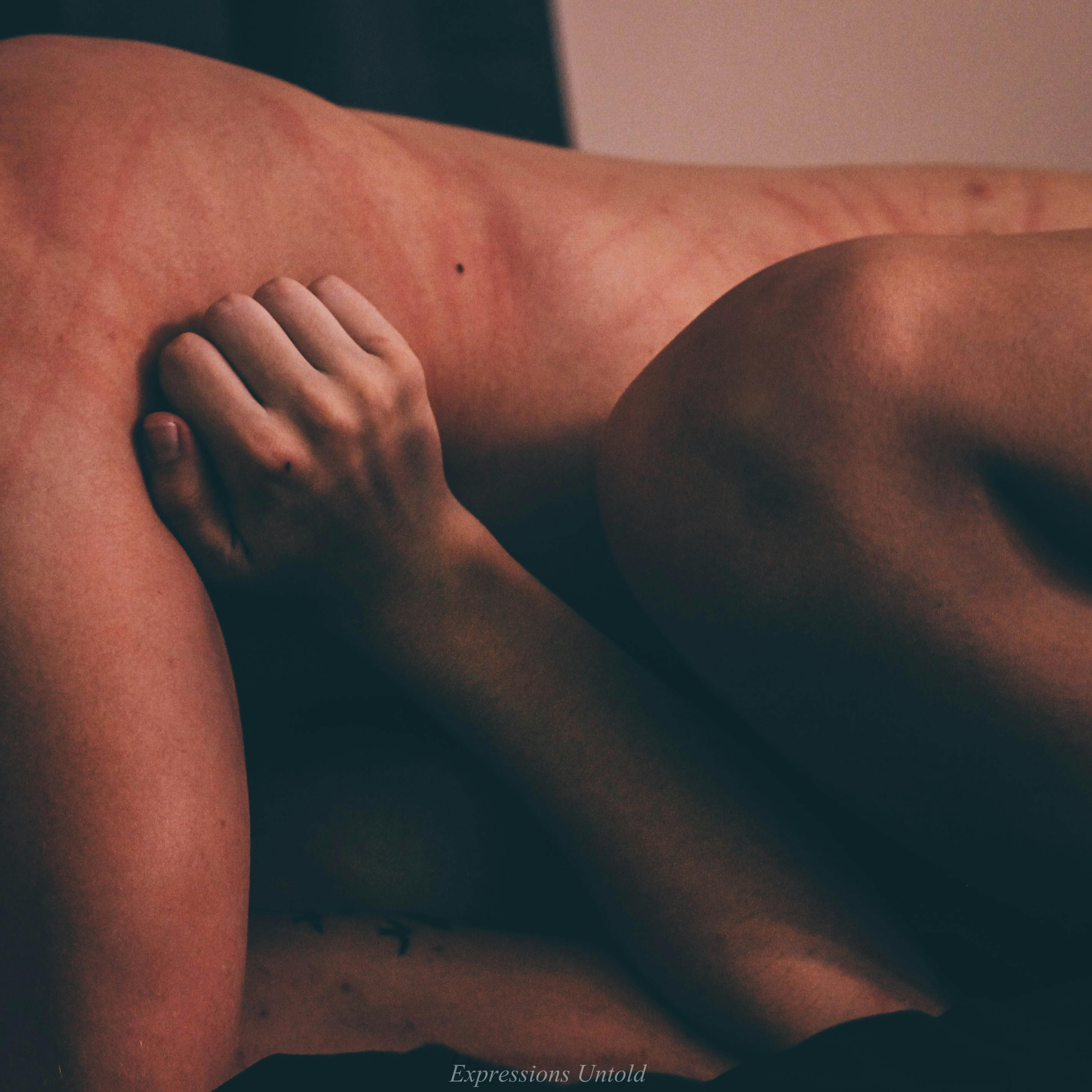 Story of the Eye
A Sexual Fantasy
It's the middle of the night and I am smoking out of my window, listening to noise music, staring at a full moon and waiting for her to come over. We had made out on a balcony first sight at an after hours event weeks before and I've fantasized about her since. The disco ball lights from my bedroom hit a shadow and I see she is coming to my front door.
I let her in and notice she is wearing a fur jacket with a painting on the back. She grabs my hands and presses them to her lower back as she asks me how I am. Good turns into a bite on the lips as she walks inside.
There is red wine on the counter so we share a glass and begin to take off each other's clothes. My jeans have three zippers along the waist and she slowly lines down each while we kiss and I untie her top. Soon enough she has my cock in her hands, pours a few drops of red wine on it and licks me. I grab her hand to the bedroom and our figures cast two large shadows beside us at the bed as we grip each other naked. I untie the gold chain from my wrist and slide it up her clitoris as she howls. She gently chokes me and pushes my chest. I do the same but grab the underside of her breasts as I press the tip of my head around her vagina. She spins around facing a few positions on top of and under me in just a few minutes span and is screaming for me to cum inside her. I pull out and spit on her pussy before I lick and kiss it and I can feel her dripping onto my lips.
We return to the kitchen half nude for cheese and wine and she grabs a hardboiled egg from my fridge. I pick her up onto the island counter and begin to go down on her. She palms my face towards her inner thighs and sticks the egg into her vagina. I climb onto the island counter and we begin to 69 while I vibrate figure 8 shapes around her clit and the egg slowly escapes.and rolls down my body as she is on top of me. she grabs my balls with the egg jerks me and takes a bite of it. I cum all around her tongue, she kisses my head and swallows.
We go to the bathroom to smoke out of the bathroom window as it steams and then have sex while she in the downward dog in the shower. We can feel jolts of electricity fire up our spine and confess the best sex of our lives.
The rest of the night is spent watching our shadows dance and videotaping each other in the bedroom on a super 8 camera.