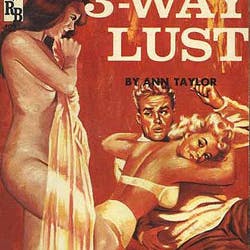 Son fantasme, mon cadeau
A Sexual Fantasy
Je sais depuis longtemps que le fantasme de mon Homme est le triolisme HFF. Et j ai toujours affirmé que si un jour l occasion se présentait, je pourrais être tentée. En effet, je ne souhaitais pas organiser ce fantasme, mais plutôt profiter d un agréable moment pour le réaliser. Pas question de clubs echangistes ou autres, je trouve ça trop glauque. Un jour l une de mes amies de longues dates passa nous voir durant l un de ses déplacements professionnels. J avais proposé comme d habitude de l héberger, et cette fois ci nous pourrions faire un Resto car les enfants étaient en vacances chez mes parents. Le soir même , mon homme décida d être notre capitaine de soirée afin que nous puissions profiter de nos retrouvailles. Apres quelques verres à la maison nous avons pris quelques minutes avec mon amie pour nous changer. Comme elle avait pas prévu de sortir je lui prêta une robe ( une des préférées de mon homme). Le repas fut vraiment sympa et bien arrosé pour nous deux , mon homme était parfait dans son rôle de capitaine de soirée. De retour à la maison, autour d un dernier verre mon amie se confia sur sa solitude. Alors que mon mari débouchait du champagne je lui glissa " franchement chéri comment trouves tu karine ? "Il glissa "séduisante". Karine piqua un fard, et l alcool aidant je lui caressa les fesses en lui glissant qu elle devait se faire confiance , et j en profita pour lui degrapher sa robe qui tomba d un coup, en lui glissant qu elle était magnifique. Gênée , elle se baissa pour relever sa robe, c est alors que je fis tomber la mienne pour la mettre en confiance! Mon mari applaudit et dit quelle chance de passer une soirée avec deux belles femmes!
L occasion était trop belle , je posa ma coupe de champagne et saisit ma collègue à la taille en l embrasant dans le cou, en lui glissant , serais tu prête à prendre du plaisir avec nous ..?
En glissant ma main dans sa culotte, et découvrant l humidité s accroître autour de son sexe je compris que le fantasme de mon mari pouvait avoir lieu ,nous étions prêts pour une nuit inoubliable
I have known for a long time that my biggest fantasy is a threesome with my husband. And I always asserted that if one day it presented itself, I could be tempted. Indeed, I did not wish to organize this fantasy, but rather wait for it to happen. No question of swingers or other clubs, I find it too seedy. One day one of my long-time friends came to see us during one of her business trips. I suggested as usual to host it, and this time we could do a late dinner because the children were on vacation with my parents. That same evening, my husband decided to host and cook so that we could enjoy our reunion. After a few drinks at home we took a few minutes with my girlfriend to dress up. As she had not planned to go out I lent her a dress (one of my husband's favorites). The meal was really nice and well watered for both of us, my husband was perfect in his role as host of the evening. Back at home, during one last drink, my friend confided in us in about her loneliness. While my husband drank champagne I said to him "what do you think of Karin?" He said "seductive". Karine blushed suddenly, and with the help of the alcohol I caressed her buttocks and told her that she had to trust herself, and I took advantage of it to remove her dress which fell suddenly, gliding off beautifully. Embarrassed, she stooped to raise her dress, so I dropped mine to give her confidence! My husband applauded and said what a chance to spend an evening with two beautiful women!
The occasion was too beautiful, I picked up my cup of champagne and grabbed my friend by the waist by embracing her by the neck, saying, would you be ready to have fun with us ..?
Slipping my hand into her panties, and discovering the moisture growing I realized that my husband's fantasy could take place, we were ready for an unforgettable night...