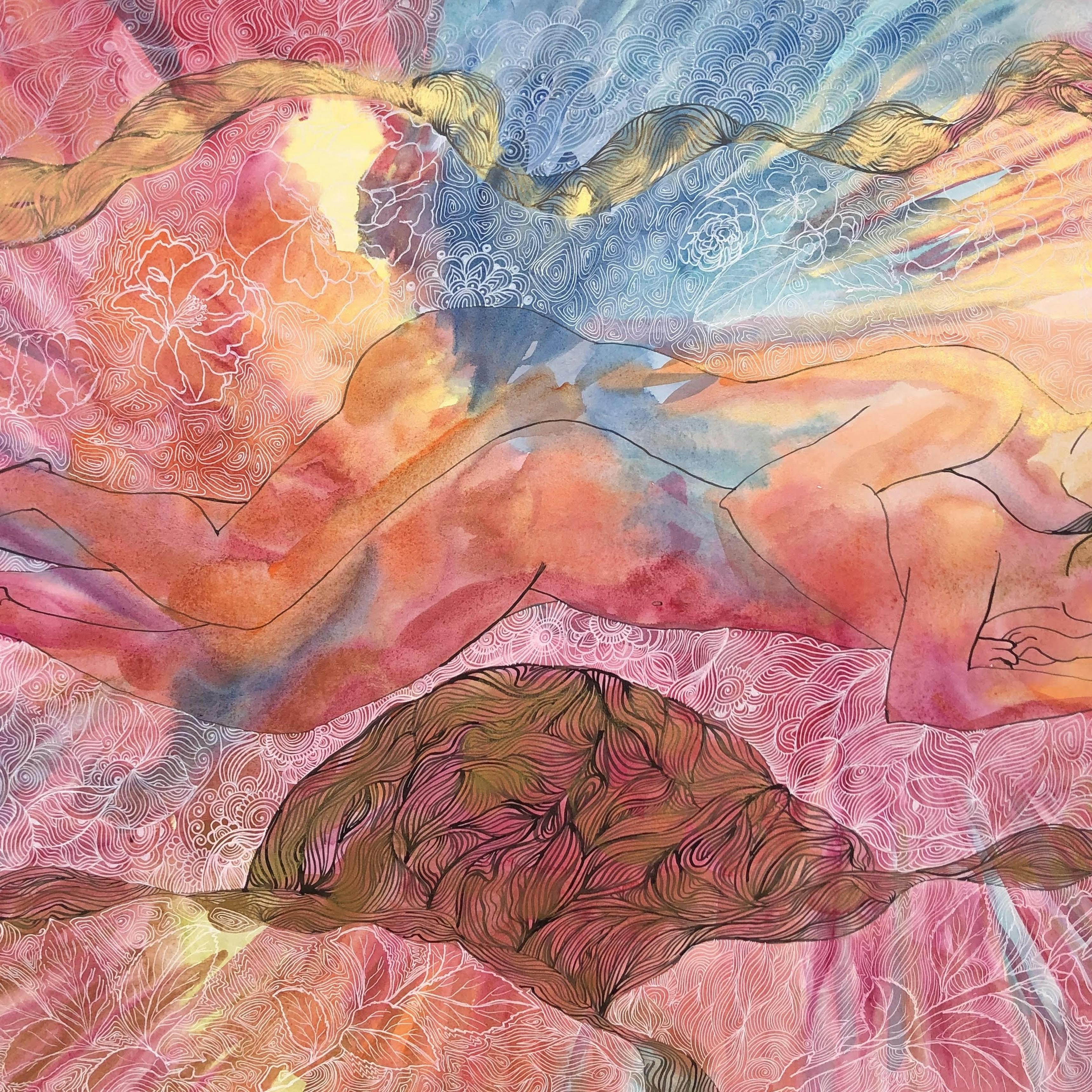 Sacred Sex
A Sexual Fantasy
i bring you to my sacred temple, which i only allow for those i feel are giving, connected, open, receptive, and intentional.
first, i start to brew a yoni and lingam steam bath. i bring out the cauldron and i start to brew lemongrass, mugwort, ginger, calendula, rose, and pomegranate flowers. while the pot is brewing, we share some blue lotus tea, and we enjoy it in the kitchen. very slowly starting to tease each other, talk about what we like and don't like, letting our minds fuck, first.
when the brew is ready, i bring us to the bathroom, and i ask him to take of all his clothes, and i too strip. i wrap him in a sarong/robe, and i too wear a sarong/robe from waist down. i bend over the pot, and place the sarong around. i enjoy the steam, and he watches me. i start to feel even more sensual and i start to feel more moist, and a deep cleanse in my yoni. after some time, we switch, he does the same, bends over the pot, and i watch. after we both cleanse, we take a cool shower together and cleanse each other, a more daring and intense tease now.
after that, he carries me to the bedroom, pins me on the wall to kiss me, moving to my neck, then he starts to move down, and he kisses around my nipples, and down to my inner thighs. he teases my pussy, turns me around and lustfully licks me from behind.
when he's done, he asks me to dance for him. i tell him to sit down. i dance as he watches, i let him tell me what he wants to see. i bend and show him my ass, i feel my body all hot and desired. i touch my breast and my body, pleasing myself. i ask him to let me sit on his face. he walks towards me and asks where i want him. i tell him to lay down and he eats me until i cum. then, i let him fully take over, placing me however and wherever he wants. he can tease me, fuck me, slap me, all to our pleasure. he is in full control. he has plenty of fun, and we fuck slowly, fast, in all ways, forms. haha. when hes about to cum, i pleasure him with my mouth and he cums, i swallow... we hold each other to land together.