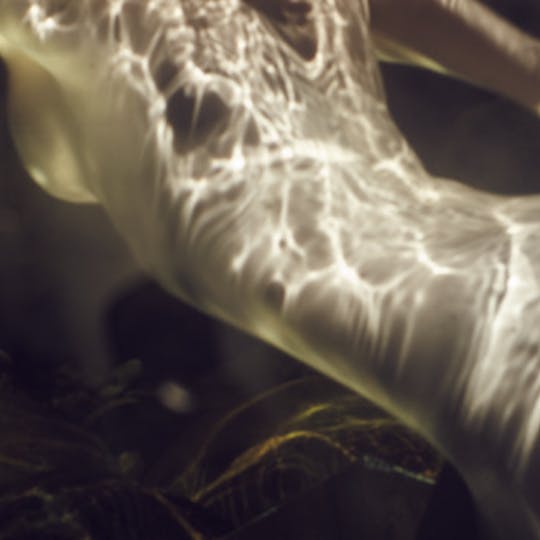 Perdidos en un trozo de paraíso
A Sexual Fantasy
Mario y yo habíamos andado durante toda la mañana, perdimos la noción del tiempo subiendo la montaña. Estábamos agotados y empapados en sudor, fue entonces cuando escuche agua cayendo. Seguí en sonido y Mario me seguía a mi.
Unas pequeñas pozas de agua, un trozo de paraíso escondido. Me quité la ropa quedándome con el sujetador y las bragas mientras Mario me dedicaba una sonrisa. Me aproximé la orilla y le lancé una mirada juguetona, después de sumergí y salí rápidamente para mirarle mientras me mordía el labio. Podía notar su nerviosismo e intriga, así que decidí quitarme primero las bragas y lanzarse las a la orilla. Al ver que se acercaba para recoger mis bragas, decidí quitarme el sujetador y tirarlo muchas mas cerca, para que se aproximará a mi poco a poco.
Captó la indirecta y se desnudo lentamente mientras entraba en el agua, dejando su ropa junto a la mía. Nadó hasta alcanzarme y comenzó a besarme. Nos rozábamos lentamente, hasta que me sentó sobre sus rodillas, muy cerca de su miembro, frente a el para seguir besándonos. Entonces ocurrió. Lancé un fuerte gemido, y siguió y siguió, esta vez mientras me mordía los pezones. Poco a poco me acercaba a la orilla, me tumbó sobre las rocas y continuó sobre mí, lo hizo con profundidad mientras gritaba de placer.
No podía aguantar más, lo tiré al suelo junto a mi y me coloqué encima. Me movía con rapidez y el abría la boca de placer, cerraba lo ojos como si fuese a correrse y yo le cogí las manos y las coloqué sobre mis tetas para que pellizcara mis pezones. La pasión se apoderó de Mario así que me cogió mientras seguida dentro de mí y puso mi espalda contra un árbol. Cada vez mas fuerte y mas profundo y me corrí hasta que se corrió. Me dejo suavemente en el suelo y comenzó a besar mi vagina, a lamerla cada vez mas rápido mientras yo apretada su cabeza contra mi cuerpo ella. Empezó a utilizar las manos y me corrí, acompañado de un enorme gemido.
Subió hasta mi boca besando cada centímetro de mi cuerpo.
Mario and I had walked all morning, we'd lost track of time climbing the mountain. We were exhausted and drenched in sweat, that's when I heard running water. I followed the sound and Mario followed me.
A few pools of water, a piece of hidden paradise. I took off my clothes and kept my bra and panties on while Mario gave me a smile. I approached the edge of the water and gave him a playful look, then I submerged quickly and turned to look at him while I bit my lip. I could feel his nervousness and intrigue, so I decided to take off my panties first and throw them to the edge. When I saw him approaching to pick up my panties, I decided to take off the bra and throw it even closer, so that he'd have to come to me little by little.
He took the hint and slowly undressed as he entered the water, leaving his clothes next to mine. He swam until he reached me and began to kiss me. We brushed against each other slowly, until he sat me in front of him on his lap, very close to his penis, and started kissing me. Then it happened. I let out a loud moan and went on and on, this time he was biting my nipples. Slowly I approached the shore and lay on the rocks, while he continued to move inside me, deep, while shouting with pleasure.
I couldn't take it anymore, I threw him onto the ground next to me and got on top of him. I moved quickly and opened my mouth with pleasure, closed my eyes as I was about to come, took his hands and placed them on my breasts so he could pinch my nipples. Passion seized Mario then, so he carried me, still inside me, and put my back against a tree, growing stronger and deeper until we both came. He lay me gently on the floor and began to kiss my vagina, to lick it faster and faster while I pressed his head against my body. He began to use his hands and I came again, accompanied by a huge moan.
He climbed up to my mouth, kissing every inch of my body.