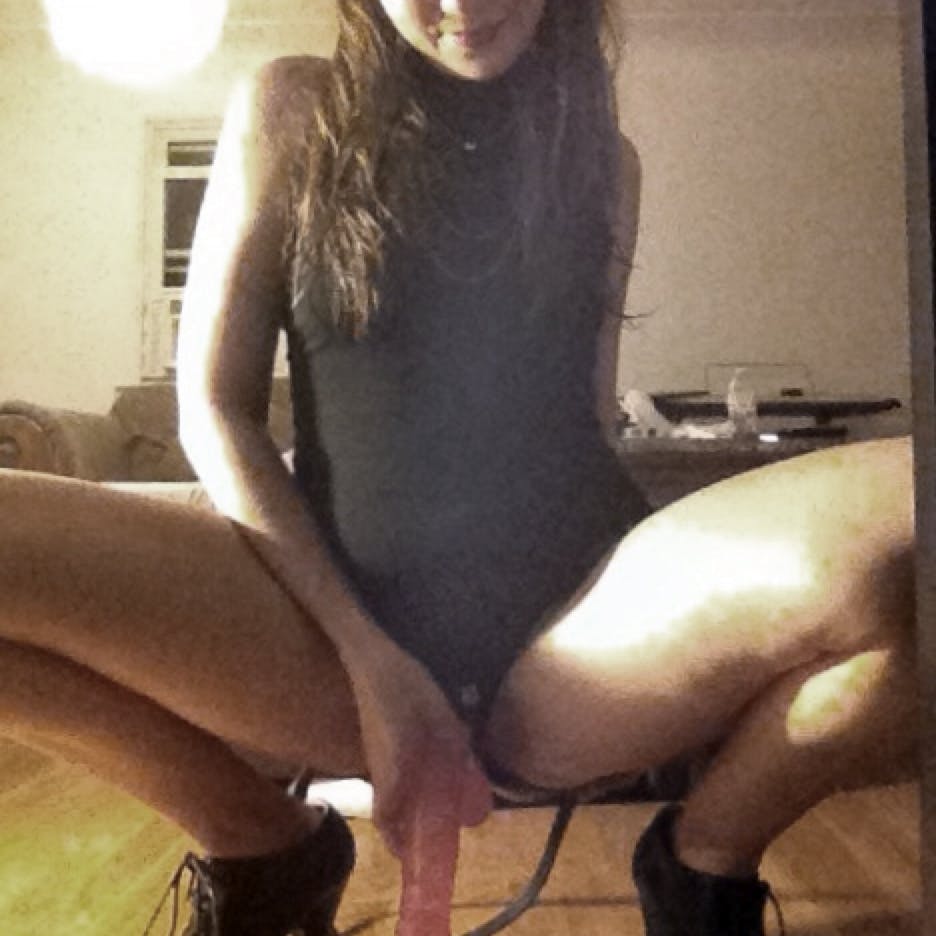 Pegging sans retour
A Sexual Fantasy
Elle rentra assez tard ce soir là.En franchissant la porte elle découvrit un petit mot écrit au rouge à lèvre , lui demandant de bien vouloir se glisser dans les vêtements qui avaient été préparés pour elle.Elle se retourna et découvrit un pantalon de son mari, l une des chemise de ce dernier et sous le pantalon un gode ceinture noir..en lisant la suite du petit mot , il était précisé qu elle devait bien tout enfiler et le rejoindre à l étage .elle pouvait egalement utiliser un masque si elle le souhaitait.arrivée à l étage , elle plaça le masque sous ses yeux, puis entendit sa voix .il se plaça derrière elle, et lui demanda si elle avait deviné comme il était habillé ?
" non, " répondit elle .il lui pris la main , et la posa sur son buste, puis sur ses fesses.
Elle découvrait alors qu il portait un de ses body, avec egalement un de ses portes jartelles.
il commenca alors à la déshabiller , puis alors qu il était à genoux face à elle, il baissa la braguette de son pantalon et suça le gode noire qu elle portait .
Elle se sentait de plus en plus puissante et excitée et alors qu il était encore à genoux , elle décida d enlever son masque.elle pouvait dormais le regarder, et le découvrir gainé dans sa lingerie.A son tour, elle se mit a le sucer, puis elle le poussa sur le lit afin de lui faire un cunilingus...
Il perdait pied , et alors qu elle ne lâchait plus son sexe, il ejacula dans sa bouche, elle continua quelques secondes à le sucer, puis elle lui demanda de se retourner .
Elle se plaça derrière lui, et alors que sa main droite lui tenait l arrière de la nuque elle posait sa main gauche sur le bas de son dos et commenca à le pénétrer sauvagement , il tenta dans un premier temps de la freiner dans son élan et de se dégager,mais il savait desormais que c était elle qui décidait,
She returned quite late tonight . Through the door she found a note written in lipstick, asking her to please slip into the clothes that had been prepared for her. She turned and saw her husband's pants, a shirt and a black dildo. Following the note, it was stated that she had to put everything and join him at the floor. She also had a mask to put on. She went to meet him, he stood behind her and asked her if she had guessed what he was dressed like.
"No," she replied. She put her hand on his chest, then on his buttocks.
She then discovered that he was wearing one of her bodies. He began to undress her, and went on his knees. He then lowered the zipper of her pants and sucked the black dildo that she was wearing.
She felt increasingly powerful and excited and seeing that he was still on his knees, she decided to remove her mask. She could watch from above and saw that he was using lingerie. She began to suck him and then she pushed him on the bed so he could finish licking her.
She came in his mouth, he stood there licking for a few seconds, then she asked him to turn around.
She stood behind him, and while her right hand held the back of his neck, she put her left hand on his lower back, and began to penetrate him.