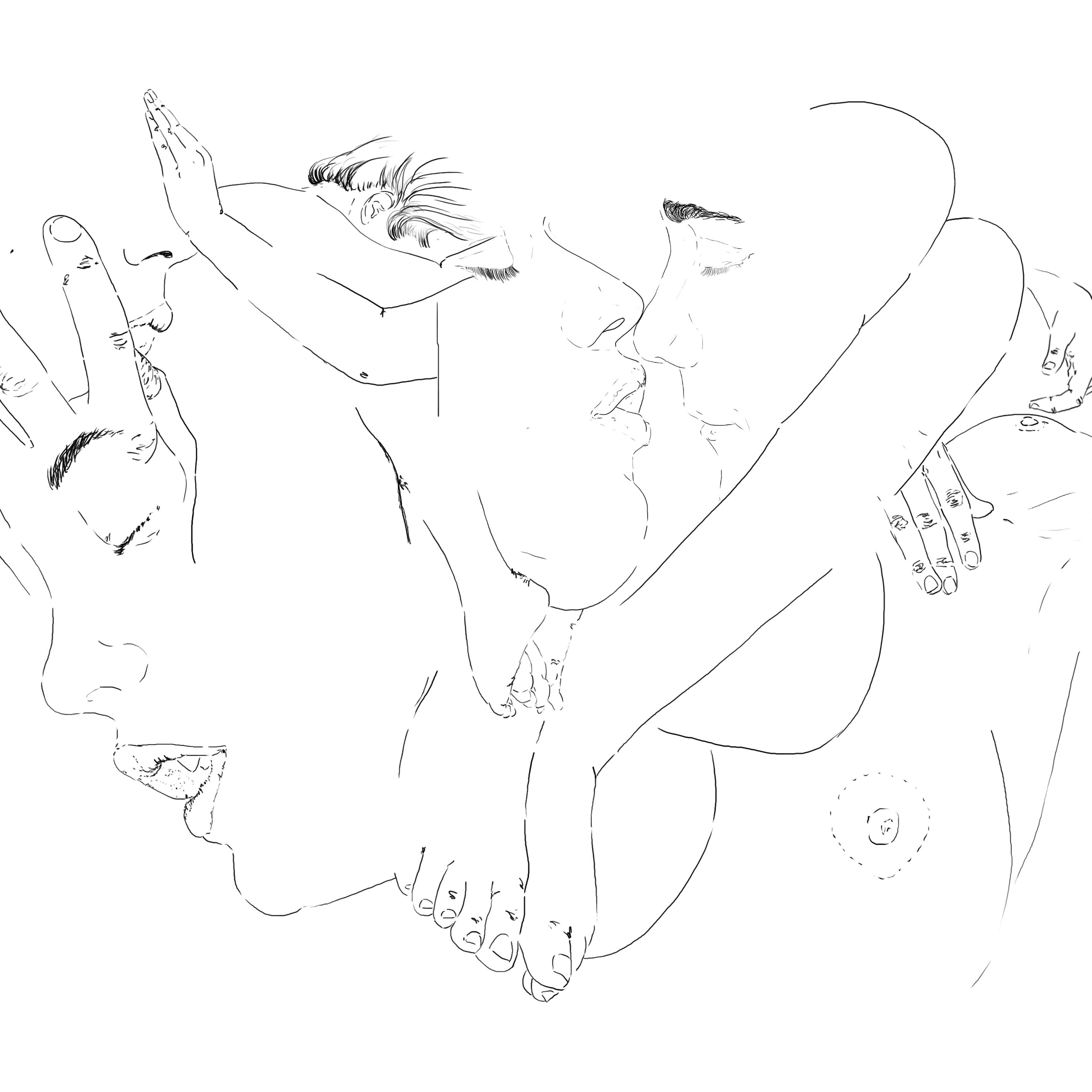 Me and My Boys
A Sexual Fantasy
My boyfriend is a open person, tho he says he is definitely not attracted to other men.
I imagine one day he meets a man so sexy, so seductive, that he might discover his bisexual side eventually. He tells me he met someone, and that he is curious so we both meet him and take him home.
At home, my boyfriend starts kissing me first and after a kiss that gets hotter and hotter he starts making out with this stranger, let's call him J. I get wet just from looking at them, kissing, pushing their bodies against each other, grabbing the other one's hair. As they stop, they both gasp for breath and I suggest to go to our bedroom. I tell both to continue while I position myself on an armchair with a good view. I can't help but let my hand slip under my skirt and start to slowly rub my clitoris when I watch them. They both are on their knees on our bed, kissing passionately. They don't even seem to notice me anymore when they strip down their shirts. My boyfriend starts kissing J's neck, chest and sucking his nipples, while J. moans loudly. They get rid of their pants and my boyfriend looks as me as if he expects me to tell him what to do. "Blow him", I tell my boyfriend. He leaves the bed, goes to his knees and starts to lick J.s hard cock. He continues sucking, licking and kissing his hard dick and J. moans louder and louder. After a while I tell them to stop and switch, so J. can suck off my boyfriend. I tell J to not make him come, just please him. Being in charge of the two men turns me on as much as watching them. Finally, I release my boyfriend who tried very hard not to cum. I tell J to lay down on his back and tell my boyfriend to prepare his ass, so my boy can fuck him properly. When J is all relaxed, my boyfriend starts to penetrate him, while I stand up and position myself over J's face, so that I can also see my boyfriend fucking him. I don't even need to tell him what to do, he starts eating me out while I lean forward to kiss my boyfriend and we both cum together, him in J's ass, and I over his face (I tend to squirt).