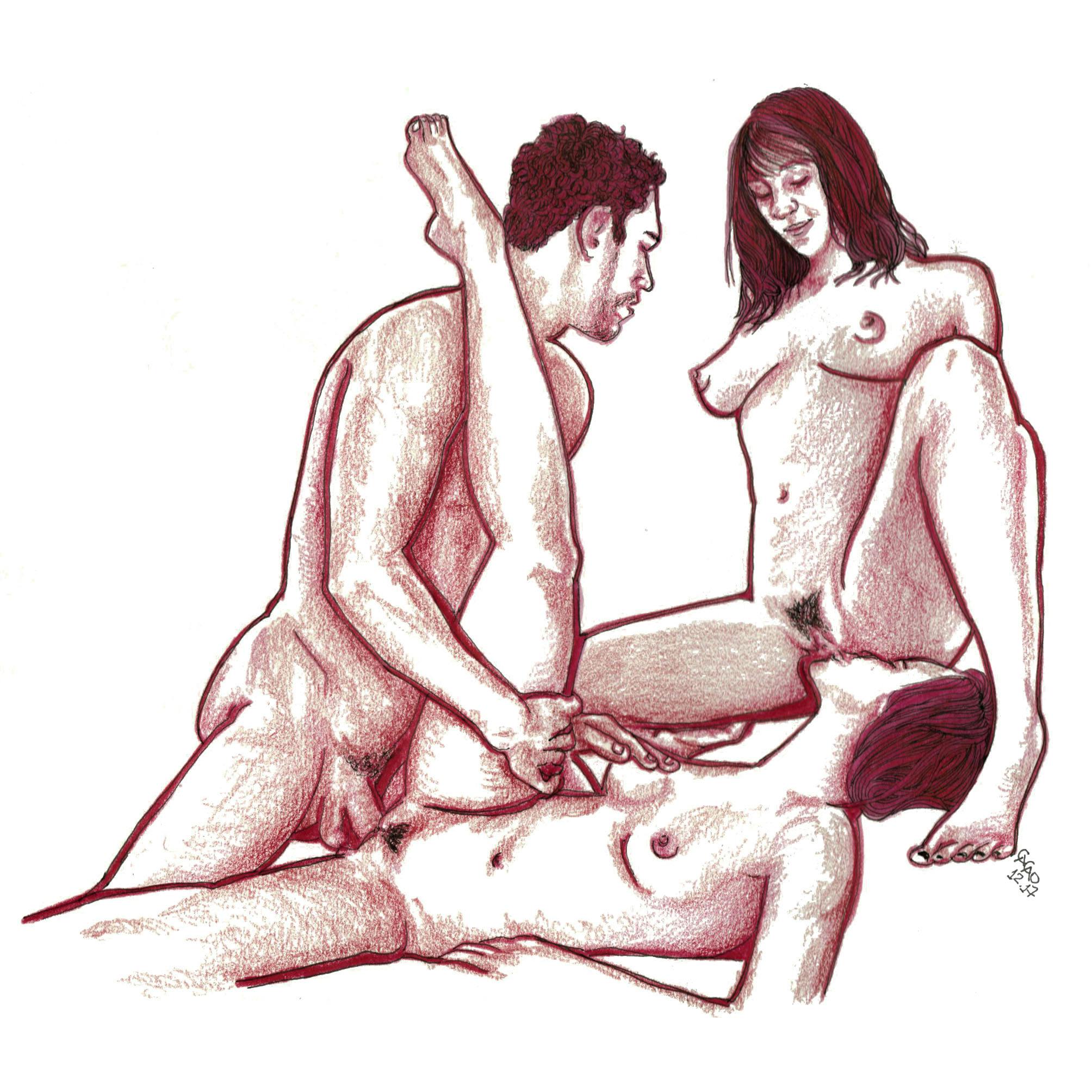 Late Discovery
A Sexual Fantasy
I am happy an fulfilled woman. I happen to be lucky enough to be married to my best friend with whom I can talk about anything.
It is due to the talking with him that I have discovered my deepest desire.
We were talking about people we knew before we met. And then I started to describe how I felt around my BFF from high school times. It downed on me that I was deeply in love with her, wanting to kiss her, touch her, have sex with her. I have understood that I can fall in love with a person not a gender.
With my partner we have been discovering this fantasy. Sculpting it piece by piece adding more layers into it.
In my fantasy, me and my friend are home alone, talking laughing, catching up with each other, talking about my husband and how we both are hot for him. And then we start recalling those moments of looking into each others eyes for a little too long, the touches that were strangely too delicate. And we both started to confess the feelings we had for each other. Then we kiss, and go to the bedroom. The moment when her head is between my legs, so she can return the fervor from a moment ago, is the moment when he quietly enters the room. All that he is looking at is a bare ass pointing his direction. Then he is looking me in the eye. I moan louder, I smile at him, and I nod yes to him. I grab her head with my hands tell her that she is doing well and will be rewarded. Then he grabs her hips and touch her ass. She lifts her head and says 'yes, please. Thank you'. He enters her and take her from behind. She moans wildly and I watch both loves of my life doing it in front of me. I cum hard. I kiss her and him. We keep doing it for the rest of the night. It is magical.