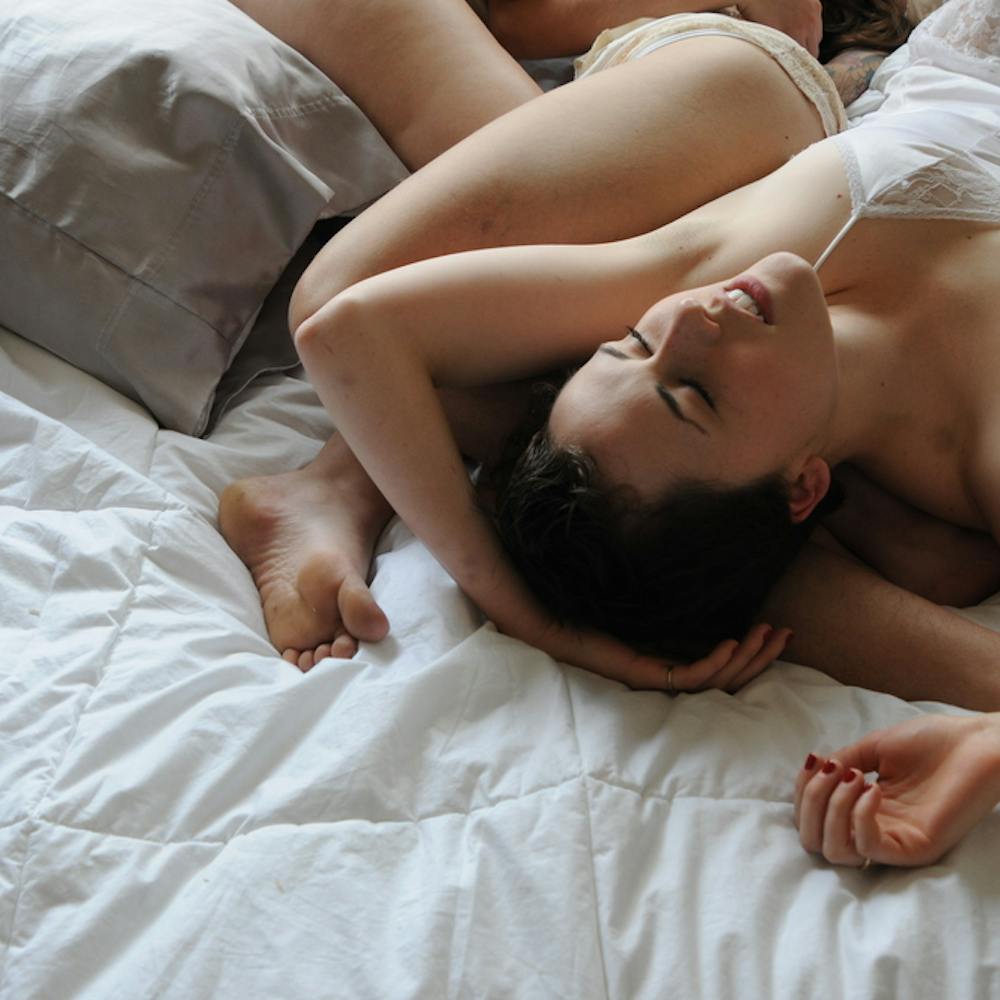 Friends, Lovers
A Sexual Fantasy
The two women with the loveliest spirits I have ever known are my closest long-time friends. When we met we just clicked in so many ways that we quickly became fast, totally close social friends.
Gradually, our relationships opened up and evolved into us sharing our most intimate secrets with one another, detailing the hottest sexual experiences we've had, and describing the unnamed lovers we've had them with. We also began revealing to each other our most secret, closely held sexual fantasies, fantasies that reveal our desires to experience certain carnal pleasures we have never known before.
One night we discussed our unfulfilling group-sex experiences. We agreed that these potentially amazing encounters always ended up as 3 or more hyped-up grasping lovers whose best efforts amounted to little more than selfishly using each other and aping "typical porn" depictions of orgy sex. And no offense intended, they said, but my two dearest girls told me it's always the guys who control and guide these sessions, eager for nothing more than a hard pussy fuck or a tight ass fuck, and then cumming on some poor unexcited girl's naked ass. Or, more likely, in her face.
But then the next night we begin sharing our dreams and our fantasies, envisioning what the most truly intimate and exciting, intensely pleasurable group sex could be like, freely and fearlessly exploring anyone and everyone. These discussions took all three of us to a whole new level of mental ecstasy.
These two highly intelligent, powerfully self-driven, amazing women had given in some time ago to their growing lust, and had been fucking each other every chance they got. They didn't think I knew, but hell yeah I fucking knew. Watching the ways they looked at each other, how they found excuses to casually touch each other, it didn't take a great deal of lurid imagination to get a sense of what was going on between them. And it fucking turned me on. Good for them, I thought. Just looking at them smiling and laughing together made it clear what a fantastic couple they are, what sweet affections they share, and how amazing is the flesh on flesh excitement they must know.
So, to say I was surprised that night when they spoke to me is a huge understatement. Smiling so tenderly, speaking with softest voices, they moved their faces close to mine, kissing me each in turn, kissing each other, and they told me they wanted to make our three-some fantasies a reality. Time to enjoy all the vibrantly alive sensuality that has been present for so long in our little family of lust and love. Time to fuck. To explore together and share mind-shattering pleasures. Time for them to fulfill my fantasy, for them both to strap on hard cock so my virgin butt hole could know the ecstatic pleasure/pain of ass fucking.