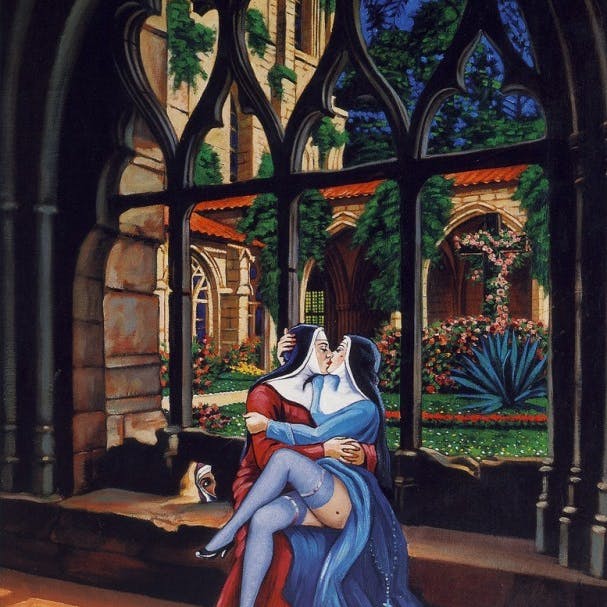 I free myself
A Sexual Fantasy
Coming from a strict religious family where sex was considered a bad thing, making love once a month was enough for me, and the missionary was just OK too. My husband was frustrated by this situation, and he would try many things to change me. He bought books, sex toys, even tried a sexologist. Nothing working, I was blocked.
One evening, my husband was very upset, and during my shower he entered the bathroom. He stuck a Dildo on the wall and told me that I should try it, because this is the only thing that is as cold as me. He was so upset, that he left with some beers in hand.
A couple of minutes later the doorbell rings, it was my neighbor. She was here to take some measurements of our bathroom, to help us redecorate it. As we were talking, she went to look at our shower beside the door. It was so embarrassing, when she opened the shower curtain, the Dildo was there, stuck on the wall.
I was looking at the floor as she pulled it off and approached me. She ordered me to look at it, I was unable to, so she gave me a hard slap on the face, and repeated he order. I was so afraid, so embarrassed, that from that evening, where she took control of my sexual life, it changed forever, I became her slave.
That evening each time I refused her order, I received a slap. She fucked me with the Dildo and she forced me to suck my own wetness from it, asking me if I liked the taste. She stuck it to the bath, opening her buttocks wide, forcing me to lick her anus.
After a couple of minutes, she turned around and introduced the Dildo to her ass. When it was completely inside, she asked me to lick her cunt and clitoris until she orgasmed. It was my the first time for so many things: I tasted my own wetness, tasted another woman, and saw a woman have an orgasm.
Every week I see her and discover new things. My husband noticed that something changed in me from that night. He is right, I'm not blocked anymore.  I do things with my neighbor that he could not even imagine.