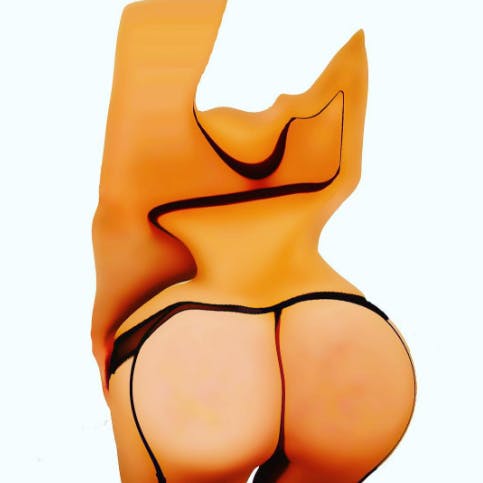 Foreign Affairs
A Sexual Fantasy
The following is a true story, with only the names and locations changed. The story begins in 1984, in high school. Angela was a wide-eyed, mysterious foreign exchange student; I was a very average American idiot. We never got together as teens, but in 2008, along came Facebook, a message was sent, and an affair ignited.
For me, having dated and being married to the same woman for over 24 years, exploring Angela's body was like visiting another country: the overall geography was similar, but the nuances and curves were definitely foreign. I spent time kissing her delicious neck while I worked to take off her top. She went right at my belt, then pants. Her black lace bra barely held in her voluptuous breasts, which had large, pink areola and inverted nipples. She thrust her hand into my underwear and gripped my cock, which was attentive to her touch. I pulled down her skirt and hose in some haste- eager to experience what I had dreamed of for months. Her delicate, butterfly wing-like labia were already slick to my fingers. Slowly, I inserted a finger into her; she was very hot and very tight. That elicited a moan and a look of lust crossed her face.
We fell into bed, completed the removal of clothing, and got down to the business of long-delayed teenage wish fulfillment. It was my turn to moan when she slide down and took me in her mouth. Her blowjobs were unhurried, sensual, and expert. She commanded me: "Don't come- I want to fuck you soon." I did as she commanded, enjoying every moment that her lips slowly slid down my shaft and then back up again. After a time, she stopped her blowjob and crawled up my body, positioned the head of my cock at her pussy, and slid down. I asked: "Hey, when do I get my chance to go down on you?!" Eyes reduced to slits, she replied in a husky voice: "Later, we have all weekend. Just fuck me now!" We spent the majority of those three days making love- in bed, in the shower, on the floor, etc. We knew our time was measured. We had only one other night together, but that is another story.