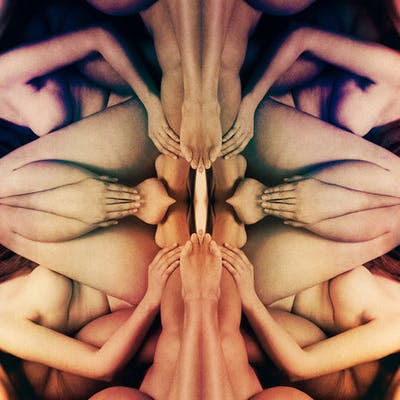 An orgy is a marathon, not a sprint
A Sexual Fantasy
I guess most everybody has a fantasy of making love with your partner and introducing extra sex partners joining the party - making sure all intimate areas are getting the attention they need - with a grand finale when all people cum together.
I have the inverse fantasy.
Me and my girl finally decide to go for it, and we invite 2 extra guys into our large bed. We, the guys, start building up passion by filling all my girl's orifices and swapping places every once in a while. The room is dark and she can't tell who is doing what. When one of the guys cums, I take his position and he silently picks up his stuff, kisses her goodbye and leaves the room. The next guy leaves in the same pattern, and so on, until finally the two of us are left alone - totally ecstatic because neither of us has cum yet and we can continue to play.
The play only ends when we both cum and lie quietly for several minutes.