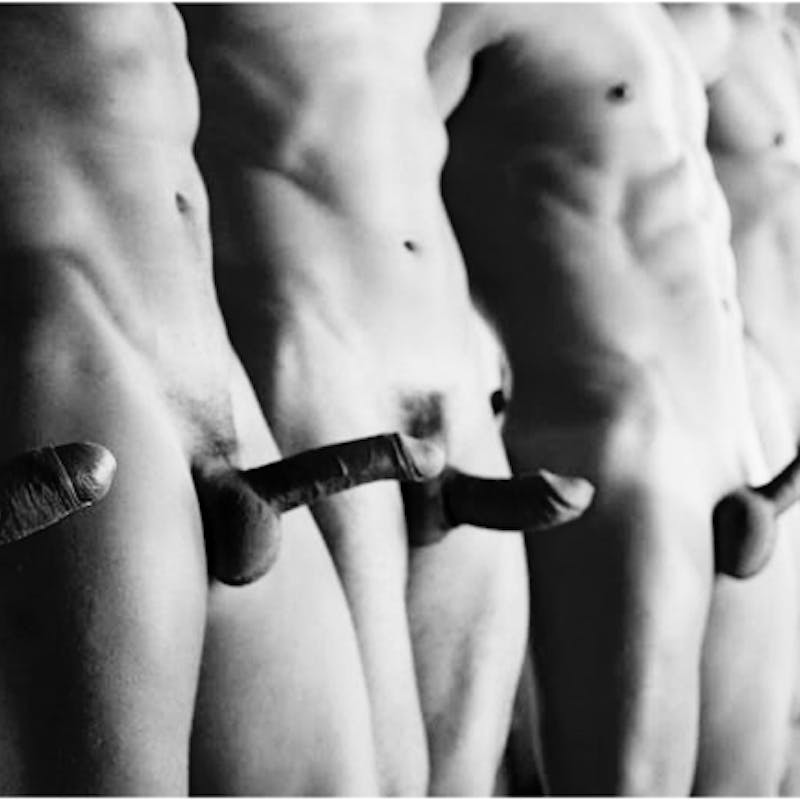 A Most Royal Orgy
A Sexual Fantasy
We have invited our friends over for a formal dinner party. They are a stuffy bunch. Tonight we will loosen them up.
They have all gathered together in our living room, wearing their finest eveningwear. Champagne, caviar, hors d'oeuvres.
You and I make our entrance. I am dressed in my tux, and you in your most royal gown. All eyes are on us, waiting for the usual welcoming speech. Standard fare for the standard boring evening. Blah blah blah.
But not tonight. At my cue you strip, slowly. You peel off every fine garment in a tantalizing striptease. There are cries of alarm from the crowd. Murmurings of scandal. But as you stand there naked, every pair of eyes in the room stares at you lustfully, men and women alike.
I unzip my cock from my pants. You kneel before me and take it into your mouth. Our guests react with gasps of shock. Protests of indecency.
But as you suck me you glance into the crowd. People have already started to disrobe. Tuxes and gowns strewn everywhere. Women taking the nearest cock into their mouth. Some taking two. With some men, two women sucking on the same cock. Men going down on the women, burying their mouths between their legs. People of all genders doing each other with fingers, tongues, and mouths.
The sight of your friends going down on each other excites you to a peak. You suck my cock with a fever pitch. That gets us both ready for the grand finale.
I help you up, turn you around, and bend you over. With frantic thrusts I drive my cock into you from the rear again and again.
This drives your friends beyond control. All are now fucking and sucking with anyone within reach. It thrills you to see your best friend on her hands and knees, being fucked by two men. The quiet woman next-door blowing one man after another. The stud guy you've always admired taking three women at once.
As we come, our cries meld with the cacophony of moans, groans, and screams of pleasure that have filled the room. I'm sure our friends will come again to our parties – and at our parties.