The Benefits of Being Poly
by thereshouldbemoreofthis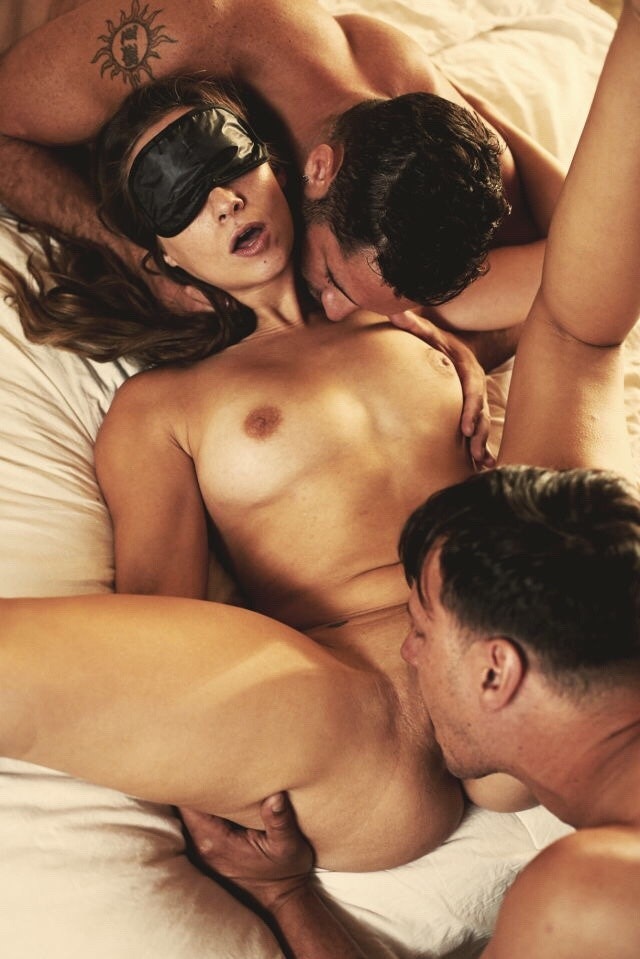 Image credits ↓
In Xconfessions we are thrilled to feature images from new pioneers of sexual imagery. We are not the owners of all images on this site, and owners are credited where they could be found. If you are an artist who would like to credit their work, or is interested in featuring your work on the XCONFESSIONS site, please email photo@xconfessions.com. If you are the owner or model of this photo, and would like it removed from the site, please also email the above address.
This is a confession of a dream that became reality. My girlfriend had invited her other long-distance boyfriend last weekend to my apartment. All I knew about him was his public Facebook profile and a few stories she had told me. I was nervous about becoming jealous at the sight of them being close and at the same time excited about the possibility to explore bisexuality - the only time I had kissed a guy was at a festival, but your few guy-on-guy scenes always triggered my interest.
The weekend turned out to be amazing - the three of us immediately connected. First on an emotional level, but soon also in bed. There was a constant excitement in the air as the other guy and I slowly explored what each other was comfortable with while at the same time taking joint care of our girlfriend. When we were all dancing in a thunderstorm still shaking from the last orgasm, we knew that this wouldn't be the last weekend.
Your Comments ↓