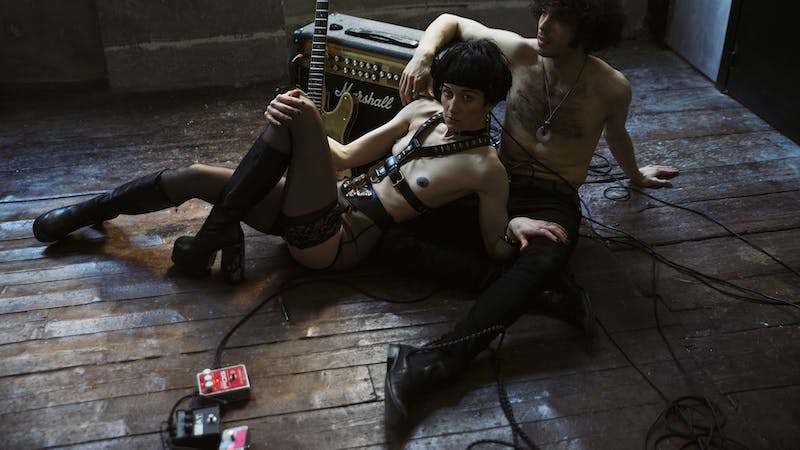 Noir and Daryl
Based on Noir & Daryl a confession by sexkult
SexKult musical duo Noir & Daryl let us deep inside their world of artistic exploration. Sex and Lust and Rock'n'Roll!
Welcome to the world of the Noir and Daryl, the musical duo SexKult. Making gothic electronic music and experimental films, they explore the darker side of love, sexuality and psychology.
This documentary style film let's us witness the music and passion behind a couple whose sex life is intrinsically entwined with their creative exploration. Two British born artists, we watch as they connect through the power of music, taking their desire into the bedroom for some light BDSM and wax play. 
I love Rock 'n' Roll! This was such a fun day shooting on set, we got to put on a gig for the musical British duo SexKult and invite a bunch of Lust friends and insiders! If you like music and sex, you're going to love this ;)
Erika Lust