Wife Worship
by Irumator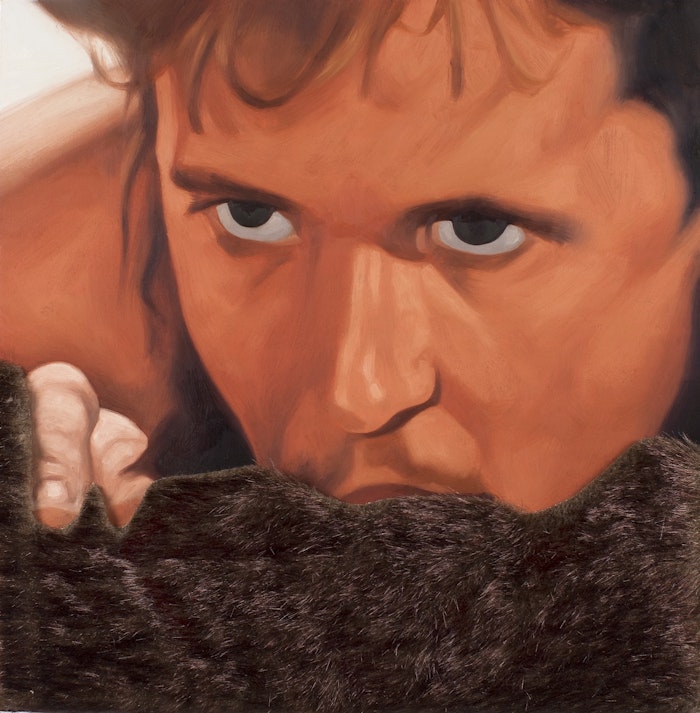 Image credits ↓
www.alexandrarubinstein.com
Alexandra Rubinstein is a New York based artist who's focused on crushing the patriarchy and having fun with it! Her practice stems from personal experience, exploring how society and culture have shaped gender and intimacy, and hopes to inspire progress, empower women and engage everyone in the conversation. Her recent series concentrate on the heterosexual female gaze and perspective, communicating shifting attitudes through the greatly underrepresented male figure.
I've been happily married to my wife for 8 years, and I love having sex with her. Nothing would get me hotter, though, than if one night when she was working at our dining room table, concentrating on her laptop, she casually hiked her skirt up, flashing her sexy thighs. Without even looking up from her laptop, she would tell me to get on my knees, under the table, and start eating her out. I would start by first smelling her amazing pussy, before slowly licking my way up her legs and then finally starting to kiss her inner thighs. As I'm doing this, of course, she's just typing away. The goal is see how long she can type and work before finally giving in. I love nothing more than worshiping her beautiful pussy. I would ever so slowly move from kissing and sucking on her inner thigh to gently and lovingly kissing her labia and clit. Gentle kisses. Slowly, ever so slowly, I would begin to dart my tongue in and out.
Before too long, I would focus on her sucking on her clit. By this point, my wife will have dropped all pretense of work. She'll start playing with her nipples with one hand while grabbing my head with her other hand. I'm in heaven. All my senses are focused on her and her pussy. When I'm not sucking and licking her clit, I dip my tongue into her vagina and run my tongue around her g-spot. I can feel her grinding against my face, hoping to get my tongue in as deeply as possible. It's amazing.
Nothing is sexier than how she smells when aroused. I have my eyes closed, so I can only smell her, hear her, feel her and taste her. I want to be totally immersed in eating her pussy. After much too short a time, she begins to cum. The kids are asleep, so she tries to stay quiet, but as each orgasm hits her, she gets louder and louder. Once she finally finishes, I stay on my knees, and I run my face against the outside of her pussy, making sure that my beard is thoroughly soaked in her wetness. I want to know that when I wake up in the morning, I will still taste her and smell her.
Your Comments ↓