We Seduce Strangers
by mj231c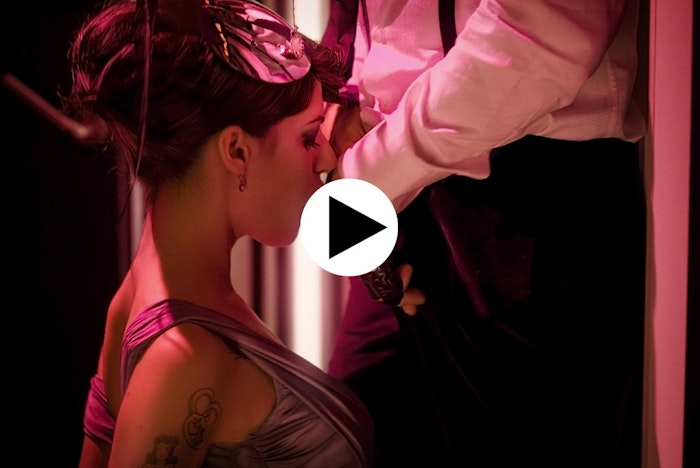 Image credits ↓
www.xconfessions.com
In Xconfessions we are thrilled to feature images from new pioneers of sexual imagery. We are not the owners of all images on this site, and owners are credited where they could be found. If you are an artist who would like to credit their work, or is interested in featuring your work on the XCONFESSIONS site, please email photo@xconfessions.com. If you are the owner or model of this photo, and would like it removed from the site, please also email the above address.
Comments by Erika Lust
When I was younger and had just moved to Barcelona, I once saw a couple acting out their sex life in public – in a chic restaurant. Now I wonder if it was you! Everyone in the room was watching as he fed her and lit her cigarette, and they were totally getting off on it.  I just couldn't believe everyone was eating their dinner and enjoying their cocktails and sneaking glances the whole time! Well we turned your kinky confession into a short featuring two of my favorite performers: I would love to have worked with them more, but Natalia Paris has retired! We shot these shorts in our friend Christian Rubio's cocktail bar – Coppelia Club. I hope you enjoy!
My partner and I are the ultimate pleasure-seekers. Name it, and we've probably done it ... unashamedly and most likely publicly.
Nothing gives us a thrill quite like walking into a crowded room, where all eyes are trained on us. Forbidden situations are the biggest aphrodisiacs. Sitting in a restaurant, a hotel lobby, a bar, in the midst of a party, any crowded room really, touching eachother provocatively and saying the filthiest things in each others ears.
We love going up to young men and women in these places and using our charm to win them. The more we talk, they'll get an idea how much fun we could all have together. First he puts his hand on their thigh, then I follow, a preview of what the night will hold.
We seduce them for our kinkiest endeavours, with the promise of an unforgettable experience, and they never regret it.
Your Comments ↓