Music Makes Me Lose Control
by ViolinGoddess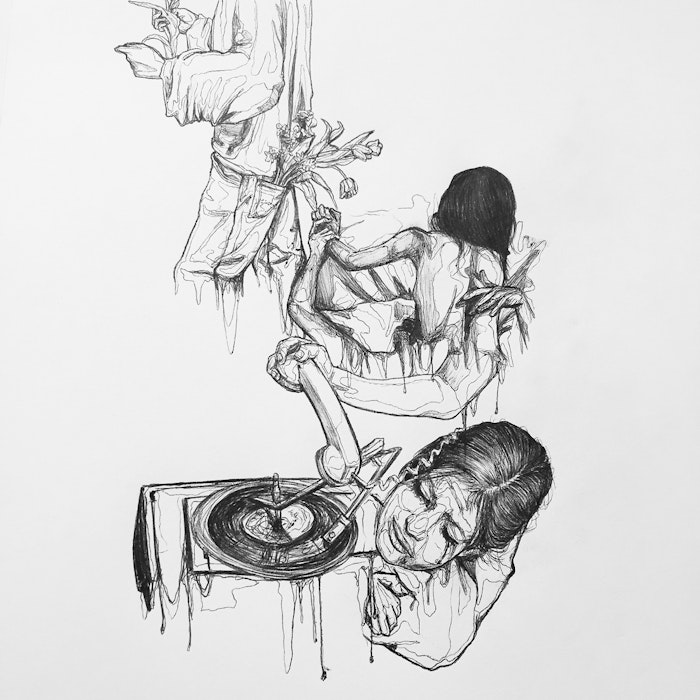 Image credits ↓
www.instagram.com/sirweetziebat
Tryxxy Sphynx is an artist that focuses on the beauty of the human form in moments of intimacy with others and intimacy with self.
I have had many, many lovers. But the one that tops them all, the one that I still fantasize about after 3 years of marriage, is music.
I am a violinist. I played in lots of bands and enjoyed going out and playing to young, sweaty, beautiful crowds. The rush of being on stage, seeing a bandmate looking at me, watching my every move, and waiting for the show to end so we could have some kinky, sexy fun, gave me such a rush. Or a person from the crowd- I would lock eyes with them, and play and sing with all my heart, my soul, and make love to them with music. And then we would have a connection that would not break, and usually would turn into wild, uninhibited sex or a torrid relationship. I've broken up relationships and had affairs, inadvertently and purposefully, because of this wild love of music. It is the common denominator with all my sexual fantasies and experiences. I have songs that can release these passions within me, and I put them in a playlist. I could go on forever, talking about this love affair. But I think it would be best left up to the imagination, or on screen!
Your Comments ↓