Ménage à Trois
by Rewz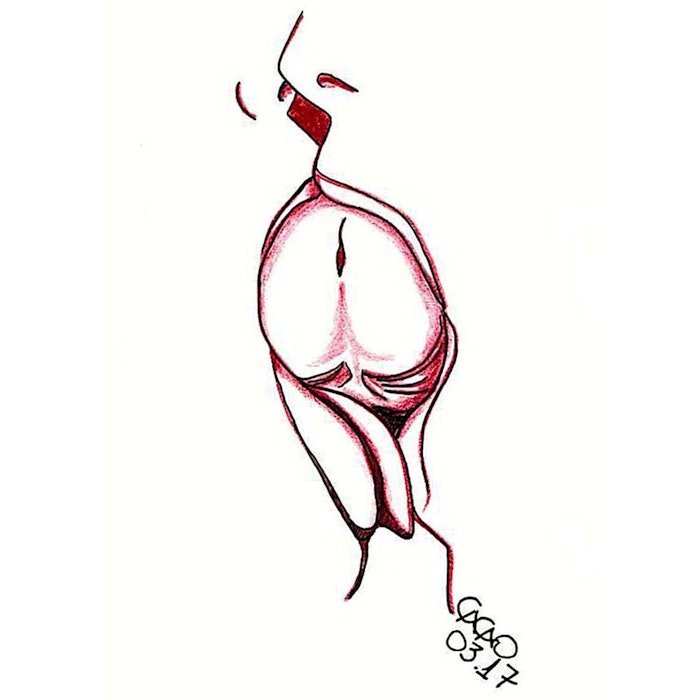 Image credits ↓
www.instagram.com/cacaosousa
Cacao, a Brazilian erotic artist, invites us through her provocative and sweet drawings to the naturalization and free expression of female sexuality.
I've found the true woman of my dreams. There is no "but..". Two years in and our love is still white-hot with what seems a like never ending honeymoon. I love her very much and I have found a new desire to explore everything with her. Everything. We've had an entire night and following day of just sex with time to sleep or even grab an orange juice, sex behind curtains on stage at a busy restaurant, in a truck as strangers walk by, and showers in a hostel. Sex has never been so fun! She's even pegged me a few times. We've talked about more things but our big one is a threesome. We're just waiting for the right night. We don't want strings attached or anything at all to mess up what we have, which means it may never happen. I know I've struck gold with this woman so I am truly happy to continue blissfully on without this experience but it is our deep, dark fantasy.
Actually our fantasy is for this goldie-locks nirvana of a night to happen twice. We're both bisexual so one night I'd love to meet a traveling man, maybe a circus performer or a tourist. We get to know him and have genuine fun just talking and having a couple drinks. But as the night progresses, we want don't want him to leave and we end up having a threesome at his hotel room with no sexual restraints. We both give him a blowjob at the same time and he does me while I eat her out, then he does her while she gives me head and anything else everyone is comfortable with.
The second night I fantasize about us being on vacation in Paris. We meet a woman at the Moulin Rouge and she takes notice of us, sits down and the night begins. We go to her place and again, we have a night without sexual barriers. They start kissing before the door is open and I'd enjoy just watching at first, joining in after they've heated up as my girlfriend pulls me and the other woman to the bed. After that, no one is left out. There are no free hands or downtime and everyone enjoys each other in every way.
Your Comments ↓