Careful What You Wish For
by Mephistopheles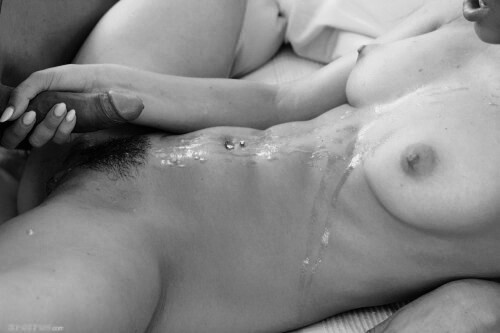 Image credits ↓
In XConfessions we are thrilled to feature images from new pioneers of sexual imagery. We are not the owners of all images on this site, and owners are credited where they could be found. If you are an artist who would like to credit their work, or is interested in featuring your work on the XCONFESSIONS site, please email photo@xconfessions.com. If you are the owner or model of this photo, and would like it removed from the site, please also email the above address.
I told my girlfriend one night how hot it would be for her to cheat on me, she muttered back to me.
As she moved abroad; I was waiting to visit her a fortnight later.
The evening I was due to fly out and see her; the flight was cancelled and I, put up in a hotel room overnight.
I let her know, she didn't reply. I spent the evening at the hotel bar, waiting for a text that didn't come. Until, it did.
I went back upstairs around 1 am, and let her know that I was in the hotel room, that I missed her.
She text me: "Don't text me. I'm busy tonight, I'll see you tomorrow. I'll send you something before then."
I spent the night restless; she knew she could have left it, but she wanted me to suffer.
The walls of the hotel closed in, and I put my head under my pillow pretending it wasn't what I knew it was.
About 4 am she text me a picture: her in her underwear covered in another man's cum.
She'd slept with him for seven hours, he'd made her cum three times - I only ever managed once.
As it took me back to that night, I recalled what she'd told me: "Be careful what you wish for".
So as I swallowed my words; my girlfriend told me how she swallowed another man's cum.
Your Comments ↓